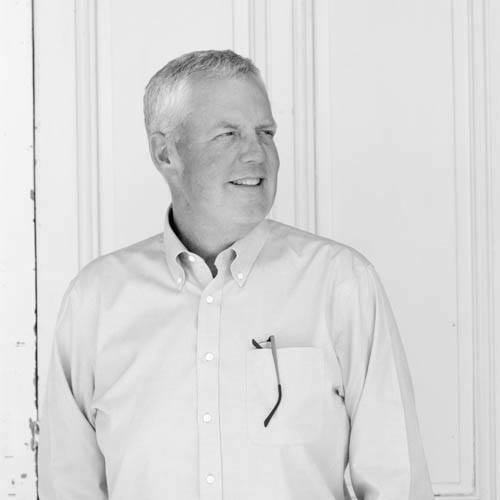 What makes Elsie Green special is our people. We've got a few former corporate executives, a floral designer, a former interior designer,  and a vintage collector.  But we're all shopkeepers at heart, manning the packing table, giving our signature brand of extraordinarily personal service in the shop, traveling the French countryside looking for pretty things, and playing with the merchandise all day.  
Meet JP, our CFO and Co-Founder. He is a fan of vintage flatware and copper, and loves to work on creating custom furniture pieces. In his spare time, he loves to golf, spend time with his family, and do any and all activities outdoors. Read on to get to know him better and stop by the Concord shop to say hi.  
|via|
What is your favorite Elsie Green memory?
I especially loved the few months before Elsie Green launched when my wife, Laurie, and I were deep in the planning stages. We worked together to create every aspect of our company, and complemented each other so well. One of the best things about my wife is how well we work as a team.
What's your favorite movie of all time?
One of my favorite things is watching movies at home with Laurie and our kids. Some favorites include: The Sting, A River Runs Through It, Trouble With the Curve, The Blind Side, Notting Hill, and You've Got Mail.
What's your favorite place in the world?
My family has a beach house on the Puget Sound in Olympia, Washington that we visit every summer. My three kids grew up boating, swimming, and playing on that beach, and we have so many memories there. Sitting on the deck overlooking Mt. Rainier is the best spot in the world.
What's the next destination on your travel list?
I am looking forward to getting back to France. There's nothing better than getting our product right from the source, and having several croissants along the way.
What's your favorite Elsie Green product?
I have a particular affinity for vintage flatware and copper. There's something special about them, and I can't quite put my finger on it.
What's your go-to recipe?
Anything on the barbecue. My kids love cheeseburgers and grilled shrimp, so that's definitely my go-to.
What's your favorite part about coming to work at Elsie Green every day?
The people. We might be biased, but we think we've built the very best team. It's a special bonus that I get to go to work every day with my wife and daughters.
 JP's Top 10 Essentials
JP's chosen non-profit is the South Puget Sound Salmon Enhancement Group.    Read about our partnership with Pledge, an organization that allows us to donate a portion of each sale to ten causes, each one chosen by one of our team members. >
Meet the rest of the team