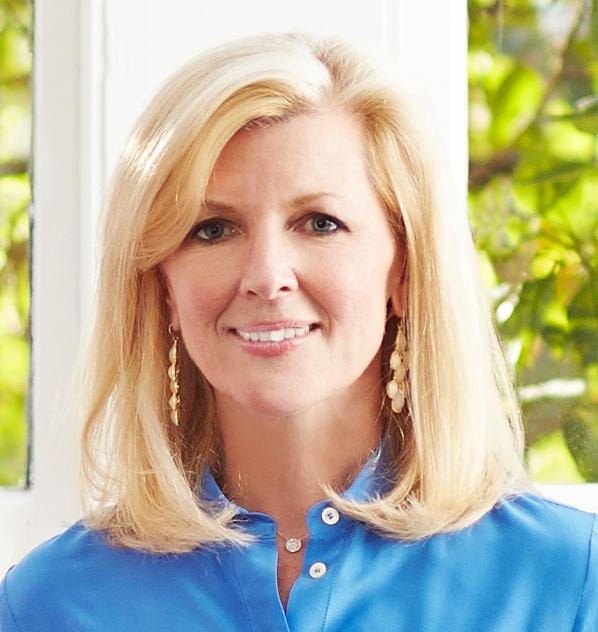 What makes Elsie Green special is our people.  We've got a few former corporate executives, a floral designer, an event producer, a former accountant, and a vintage collector.  But we're all shopkeepers at heart, manning the packing table, giving our signature brand of extraordinarily personal service in the shop, traveling the French countryside looking for pretty things, and playing with the merchandise all day.
Meet Terri, our operations assistant and the newest member of our team. She is an avid skier, trail explorer, and our go-to gal for recommendations when it comes to outdoor adventures. When she isn't in the shop, she loves to spend most of her free time outdoors and with family.
Read along to learn more about Terri and stop by the shop to say hi!
Favorite way to spend your free time?
I love spending time with my family, whether we're hanging out at our cabin in the mountains, celebrating birthdays and holidays or just doing mundane chores around the house – they're the people I most want to spend my time with.
Gardening and wandering around flea markets come in a close second! 
What is your all time favorite movie?
I could never pick just one movie as a favorite!
Casablanca ranks high on my list as well as A Good Year and Murder on the Orient Express – I can never pass up a good murder mystery mixed with a little humor. 
We have a few favorite movies in my family that we randomly pull out and recite lines from; movies like School of Rock, Ferris Bueller's Day Off, The Devil Wears Prada and the first two Indiana Jones movies.
Favorite travel destination you have visited?
Chamonix, France. We went on a ski vacation there a couple of years ago; the skiing was amazing and just being in that incredible mountain range was something I will never forget!
Follow up question - what is a dream destination you would like to visit?
Patagonia for some hiking...hopefully in early 2023.
Your go-to recipe?
I will admit that I am lazy when it comes to cooking but one of my favorite recipes is Chicken Marbella from the Silver Palate Cookbook. I usually have most of the ingredients in my pantry - so no rushed trips to the market. Marinate the chicken 24 hours ahead, put it in the oven for an hour and voila! You have moist, tender chicken that tastes like you spent hours on. It's great cold too.
Beauty tip that you think every girl should know?
When you get down to it... I think all that anyone really needs to be beautiful is a great big smile!
Terri's top ten things she can't live without:
Terri's chosen non-profit is the Pollinator Partnership. Read about our partnership with Pledge, an organization that allows us to donate a portion of each sale to ten causes, each one chosen by one of our team members. >
Get to know the rest of the Elsie Green team