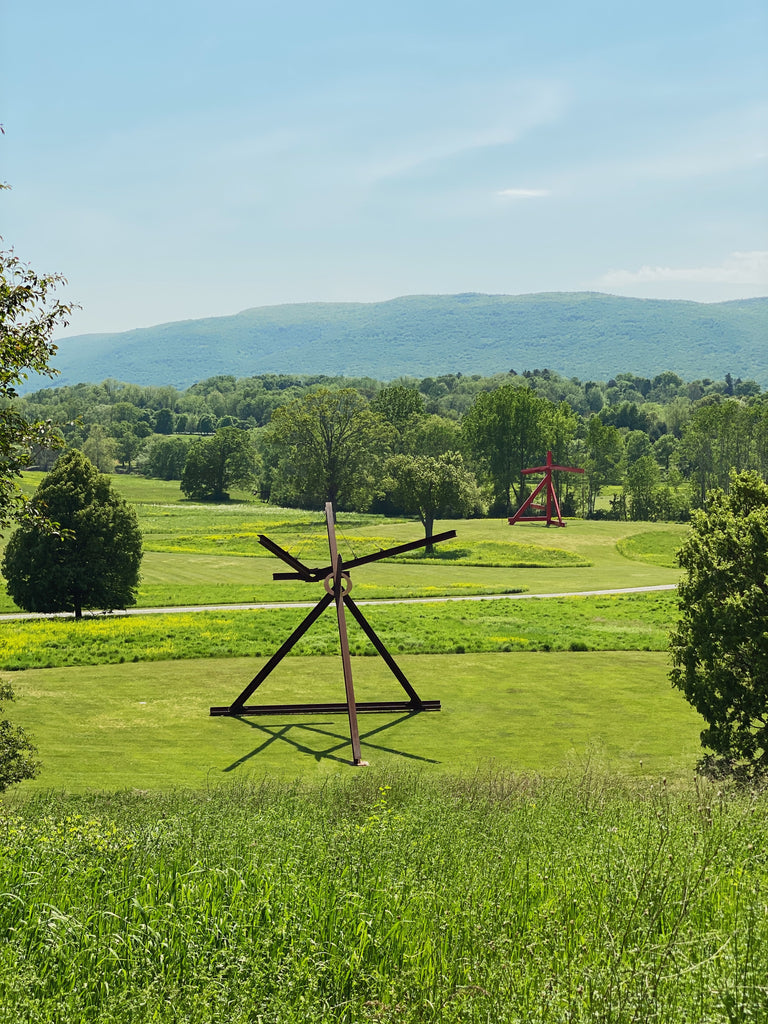 A Visit to Storm King
Storm King has been a dream destination of mine ever since season 2 of Master of None dropped on Netflix. In the show, Dev and his Italian sweetheart Francesca go to the gorgeous upstate New York art park in the fall, and roll around in the orange leaves and observe all the beautiful art. As a lover of art and New York, I could not resist.
When my mom suggested that we stop in Hudson on our East Coast road trip, my first thought was to finally go to Storm King. I showed my mom some pictures (and my favorite Master of None episode), and we booked our tickets that afternoon.
Storm King Art Center absolutely lived up to the hype. Its sprawling grounds and towering art installations are obviously incredibly photogenic, but also are even more stunning in person. We wandered around all afternoon, took some pictures, and soaked in the upstate New York magic. 
Take a scroll for some of our favorite moments at Storm King.
A Must Read | Upstate : Living Spaces with Space to Live >