Our Favorite Quick Brunch Recipes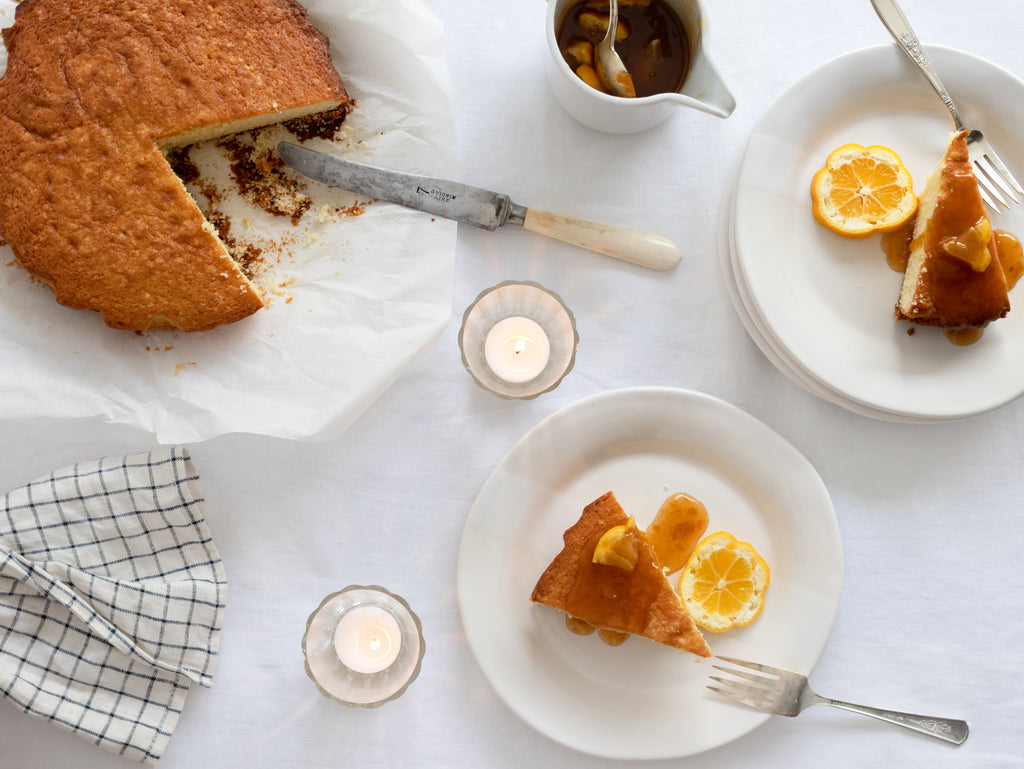 We took a poll at the shop and unanimously agreed that brunch is the best meal of the day, especially in the summertime. The laidback and carefree nature of brunch makes it extra enjoyable; we love the way these slow mornings linger into the early afternoon hours of the day.
Keep reading for the recipes we love to serve when hosting friends and family for brunch.
The Furber Family
We're big fans of the breakfast sandwich and love to adapt our recipe seasonally so that we're always cooking with the freshest ingredients. In the summertime, we love to use fresh basil and tomatoes in as many recipes as we possibly can and thats why we love this poached egg, heirloom tomato, and burrata toast with basil vinaigrette. The combination of burrata and heirloom tomato takes us back to summer in Italy every time.
Terra
My favorite brunch recipes are simple and best served with fresh cream. For that reason, I love this French farmhouse breakfast cake recipe that is so satisfying paired with my morning coffee or tea. For special occasions, i'll serve this breakfast cake with fresh whipped cream and whatever fruit is currently in season.
Kelsey
This recipe isn't quick. In fact, it might be considered rather time consuming as far as brunch recipe's go, but I promise it's worth it. When I want to make something extra special for brunch, I whip together these brown butter cinnamon rolls. My son absolutely loves them!
Sepi
Near the beginning of 2020 my husband and I discovered Frank Prisinzano on Instagram and have tried a number of his "Frank Method" recipes. Spoiler alert - they're all amazing. Kia has perfected the crispy egg and it has been one of go-to's for for a quick and delicious brunch.  You can find the recipe here. We love serving it with a side of fresh bread from the Persian market, feta cheese, walnuts and homemade jam.
Michele
The breakfast frittata is one of my favorite things to make for brunch. It's quite simple to make and can be adapted as needed based in the fresh ingredients that you have available at the moment. This recipe from Love & Lemons shares four different frittata variations and my family has loved them all!
Anna
I have a favorite, no-fuss recipe that we often prepare when hosting our friends and family for brunch. This french toast casserole from bon appétit is so easy to prepare and it allows us to step away from the kitchen while we're hosting so that we can spend quality time with our guests.
Terri
My family has loved the same coffee cake recipe for years and we always make it for special brunch gatherings. This sour cream coffee cake is one of my favorite recipes from The Silver Palate Cookbook and I'm certain you will love it too.
A few of our favorite beverages to pair with these recipes 
Rise & Shine | Our Favorite Iced Coffee Recipes >