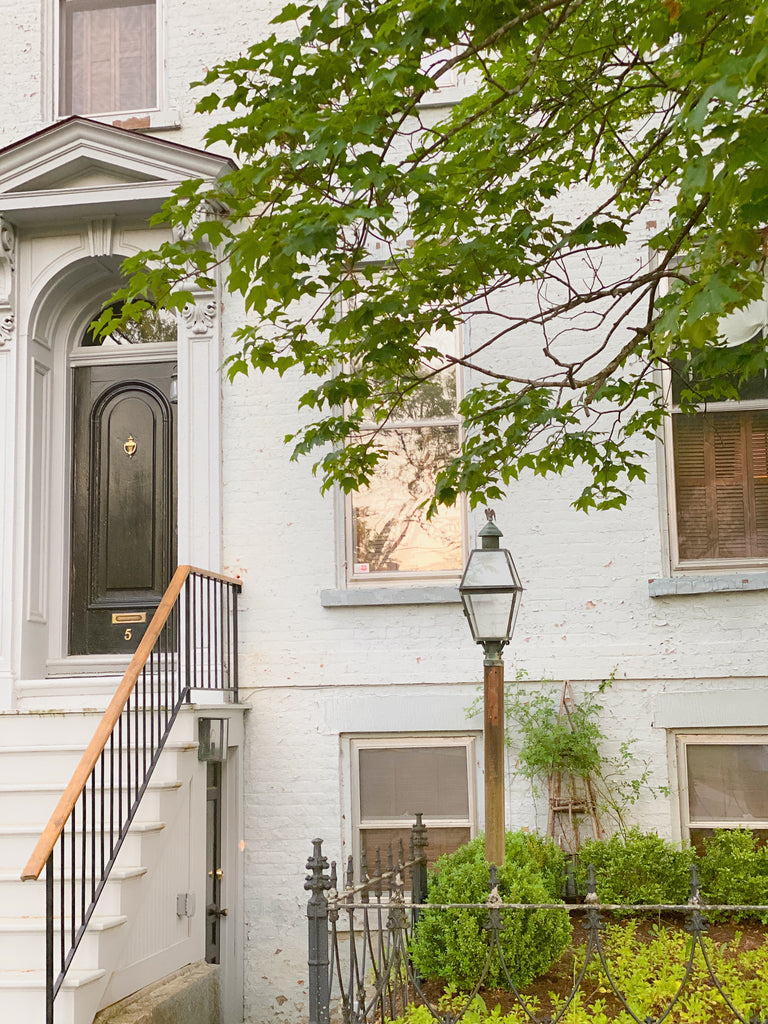 An Editor's Guide To What To Do When You Can't Do It All
Our road trip was a whirlwind.  We arrived in Hudson at about 5pm on Friday evening and planned to arrive in Cape Cod at 4pm on Sunday.  So we had to have a plan.  We decided our priorities in Hudson were to eat well, drink well, learn a little about the area, and leave inspired.  Simple.
We arrived at River Town Lodge and immediately staked out our spot on the porch with frozen Negronis from the bar and Spicy Shrimp Noodles from Hudson Food Studio across the street.  Both were just the fuel we needed to inspire our planning for the next day's adventure.
In the rapid fire spirit of our trip, our itinerary went something like this...
Our favorite food stops were
Bread Folks for mid-afternoon iced coffee and pastries
Otto's Market for dinner picnic supplies
(We decided to leave Gaskins for next time and take a picnic to the Frederick Church Mansion at the Olana State Historic Site.)
Kitty's Cafe for breakfast.  (Do not sleep on the travel hashbrowns.  Trust us.)
Our favorite shops were
The Quiet Botanist (oh la!  so beautiful)
The prettiest houses for color palette inspiration were on Court Street adjacent to Holy Trinity Parish.
The most magical sight was a florist on a ladder creating a flower chandelier in the back room of a former doctor's office now pop up shop on Warren Street.  
The best impromptu entertainment was this guy playing his guitar near a quiet little park on Warren Street.  
A double win for prettiest sunset  and and prettiest view of the Hudson River goes to the Frederick Church Mansion at the Olana State Historic site.  
And lastly, the best early morning walk was Art Omi
All in all, it was an excellent visit with just the right amount of food, drink, art culture, and chilling on the porch.  Five stars.  
Read some of our other travel posts