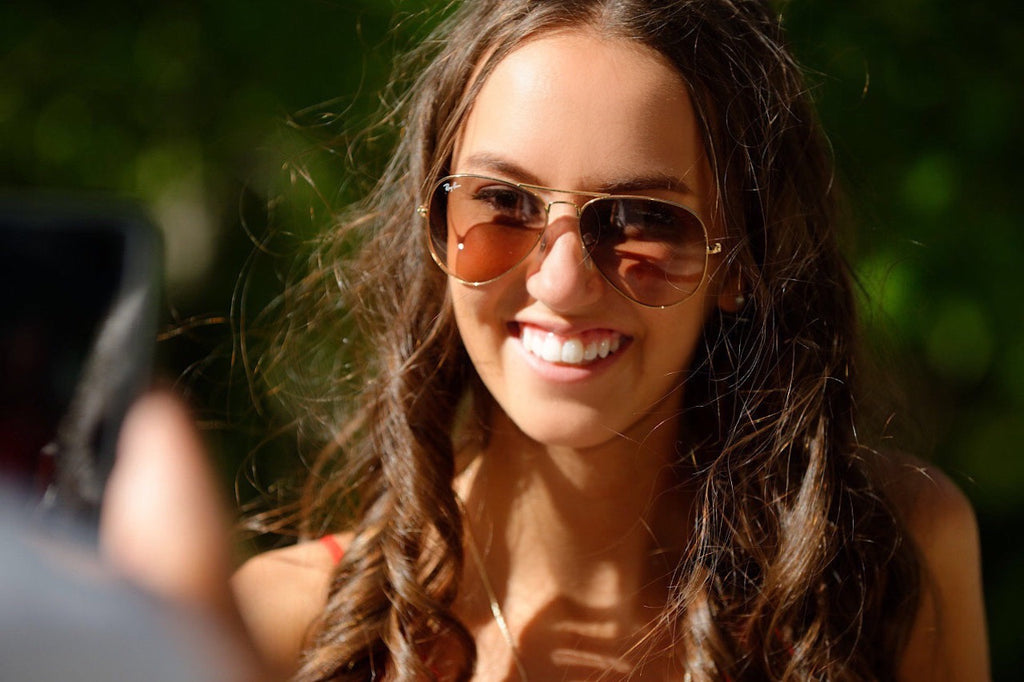 What makes Elsie Green special is our people. We've got a few former corporate executives, a floral designer, a former interior designer,  and a vintage collector.  But we're all shopkeepers at heart, manning the packing table, giving our signature brand of extraordinarily personal service in the shop, traveling the French countryside looking for pretty things, and playing with the merchandise all day. 
Meet Marlo, our Design Intern. Marlo joined our team for the summer and has been helping Laurie with some of our most recent design projects. Read on to get to know her better.
Favorite way to spend your free time?
I love to travel and read, but my favorite thing to do is go out to eat with my friends and family.  I also love to ski whenever I can. I have been skiing ever since I could walk and one of my favorite place on earth is Lake Tahoe.
What are you reading right now?
I don't read as much as I should with school and work but I try to as often as I can. I am currently listening to Malibu rising by Taylor Jenkins Reid and reading Your Brain on Food by Uma Naidoo
What is your all-time favorite movie?
I am constantly watching movies. Away We Go is one of my all-time favorites but I also love anything and everything by Nancy Meyers (my favorite is The Intern.) My favorite comfort movie is The Descendants with George Clooney and Shailene Woodley.
Favorite travel destination you have visited?
I am fortunate enough to have standby passes every few years through my family, so I have been all over. Sydney Australia is my all-time favorite place to be. I am getting my minor in Art history so exploring museums in Europe, especially Paris, is also a favorite destination of mine.
A follow up question: what is a dream destination you would like to visit?
I was supposed to live in Cadiz Spain for 4 months before COVID, and was unable to go, so it is definitely at the top of my list. But I am dying to visit Morocco and South Africa as well.  
What is your daily uniform?
My daily uniform usually consists of high rise boyfriend jeans paired with a t-shirt or oversized sweater and my platform Supergas. During the winter I wear a LOT of turtlenecks and always have on my high rise booties. And of course, I love a good jumpsuit.
Top 10 Things I Can't Live Without:
Meet the rest of the team