TWA Hotel | A Non-influencer's Review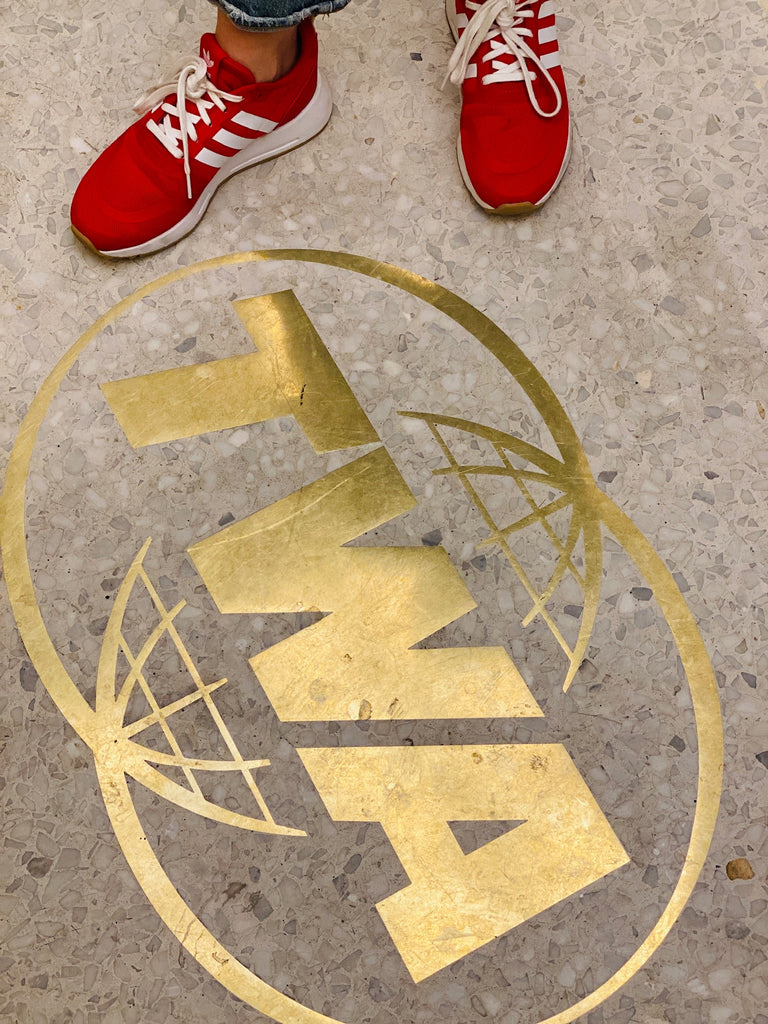 Social Media loves the TWA Hotel.  And for good reason.  The building is an architectural treasure.  The former TWA flight center, finished in 1962,  was designed by Eero Saarinen and declared a New York City Landmark in 1994.  
It's hard to take a bad picture inside the main terminal.  The design has no internal pillars, so nothing to obstruct the camera's view of the curvaceous ceilings and integrated staircases.  
From the roof deck, we were able to see the roofline of the original terminal building from above, with its three wide arches.  
The pool over-looking the JFK runway was more like spring break in Cabo than expected, filled with influencers taking photos on the pool's edge with the runway as a backdrop.  Lovely photo op, but no, merci for me.  
For me the visit to the TWA Hotel was less a photo safari and more a trip down memory lane.  When I was growing up, my dad was a young executive for Western Airlines in an age when airline travel was the height of luxury. 
While our friends were road tripping with their families, my sister and I were flying with our parents on our family vacations.  The gentlemen wore jackets, the ladies wore stockings, and a young girl could order a Shirley Temple from the flight attendant.    
The TWA Hotel is frozen in that time.  I have so many happy memories flying with my family to destinations that seemed so exotic at the time.   
I love the hotel's commitment to the original Saarinen designed furniture, sunken lounge, and bright red carpet.  It was a reminder to me that good design lasts and a that good memories are forever.  
Read other blog posts by Laurie