The Only Brunch Recipe You'll Need this Spring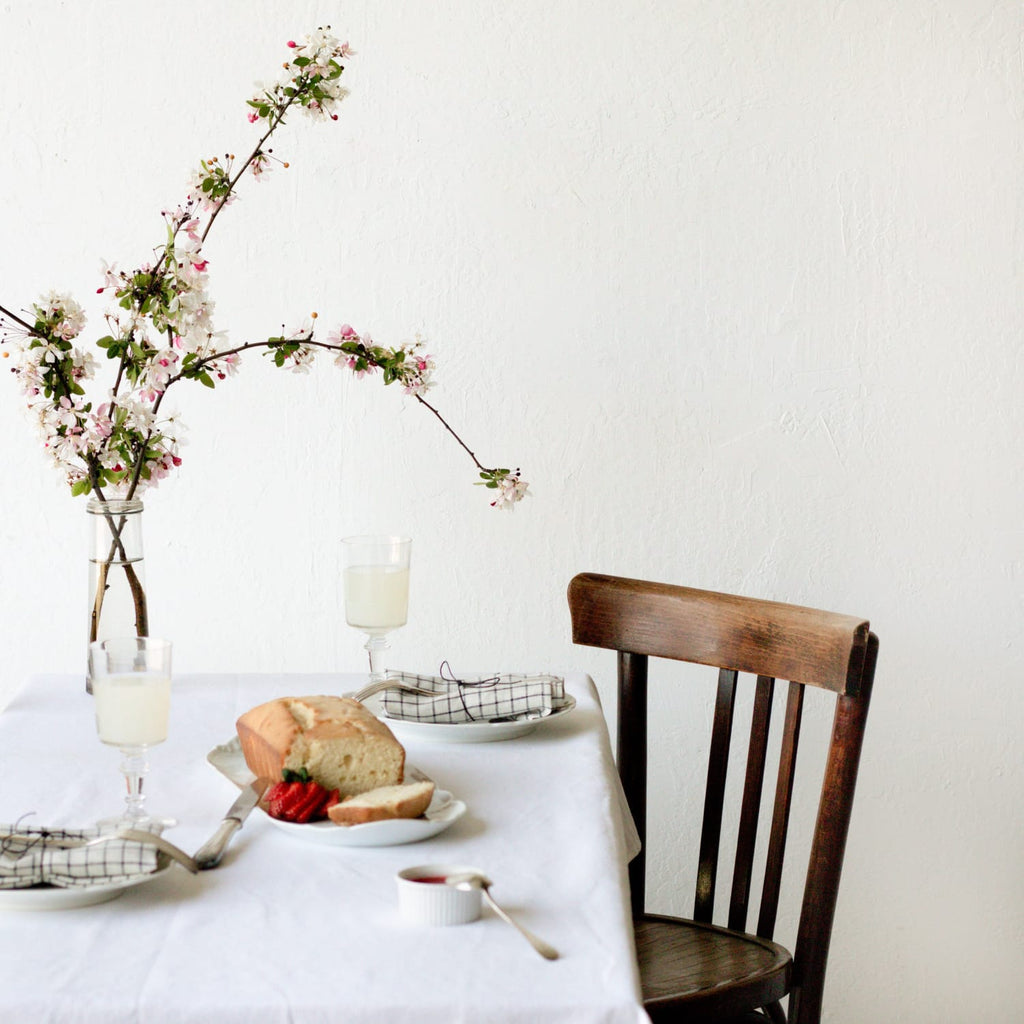 Have you felt the shift in energy with the passing of Spring Equinox? We've been feeling so inspired lately, and feel as though the seasonal transition has washed us over with a sense of hopefulness.
In anticipation of warmer weather and taking meals outside in the garden, Terra has channeled her creative energy into recipe testing to find the perfect brunch recipes for spring. We've been lucky enough to be her taste-testers, and while everything we've tried so far has been absolutely delicious, we've landed on our go-to spring brunch recipe that we'll be making all season long: Ina Garten's Lemon Cake.
Your friends and family are going to love this one.
This is a recipe for lemon lovers. This lemon cake is similar to a pound cake but much lighter and not as dense. It has a subtle sweetness and is buttery in the best of ways. It is extra lemony thanks to a delicious lemony sugar glaze topping.
Get the recipe here.
Terra added strawberries and fresh cream which complemented the lemon cake beautifully.
Every meal feels extra special when you set the table with beautiful linens, vintage flatware and pretty white china. 
Shop our French Kitchen Collection here.
 Looking for more recipe ideas? Take a peek at these blog posts.