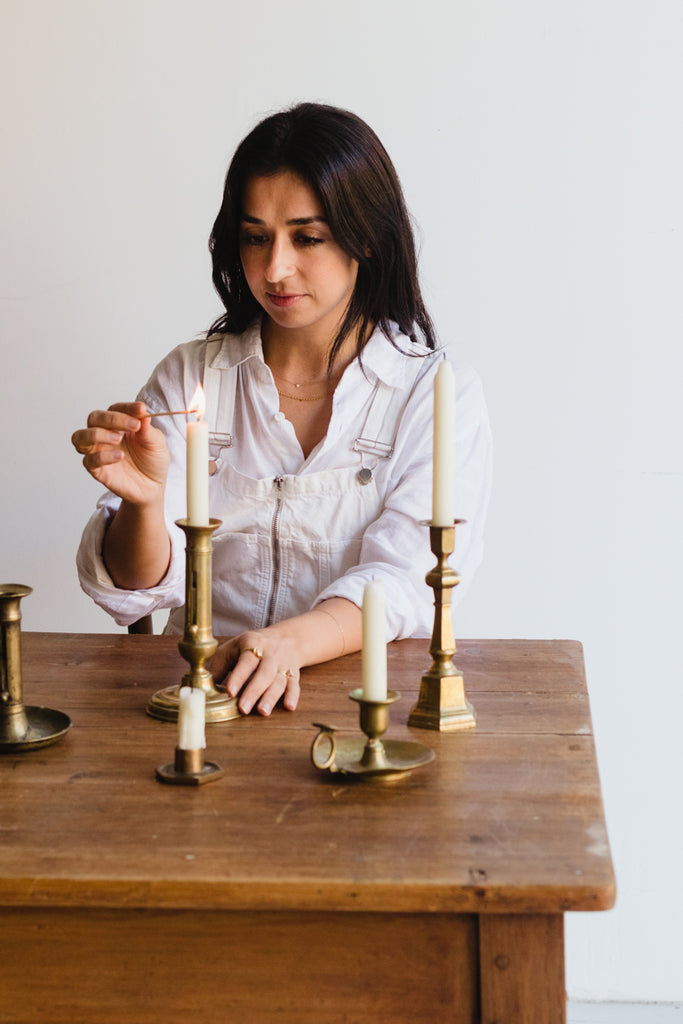 Each member of the Elsie Green team has beautiful taste, and each is an avid Elsie Green shopper.  Read on for Sepi's 2022 gift edit of her favorites past and present. 
Your favorite Elsie Green gift to give
I love our Etched Champagne Coupes. I like to imagine all the special occasions they'll toast in the future for my special people.  
Through December 25th, 10% of all sales of our champagne coupes will be donated to Sepi's chosen non-profit Room to Read.
A nice gift for yourself
Our glassware collection is in need of a refresh and my husband is quite prone to accidentally breaking our cups and mugs, so I'd like to buy a new set of our French Gigogne Wine Glasses which are (nearly) unbreakable. 
The best Elsie Green gift you've ever received
Vintage Brass Candlesticks + Tapers. I don't reserve these for special occasions and love to have candles lit throughout our home regularly.
| image courtesy of architectural digest |
The gift you can't wait to give because you know it's absolutely perfect
A copy of Francois Halard | A Visual Diary for my dear friend. I know she's going to love it.
Sometimes one has a favorite gift that's not from Elsie Green.  What's yours?
My mom typically gifts us experiences, and for the last few years she has been purchasing us annual museum memberships to the DeYoung or the SF MOMA. 
See Sepi's Top Ten Elsie Green Gifts >