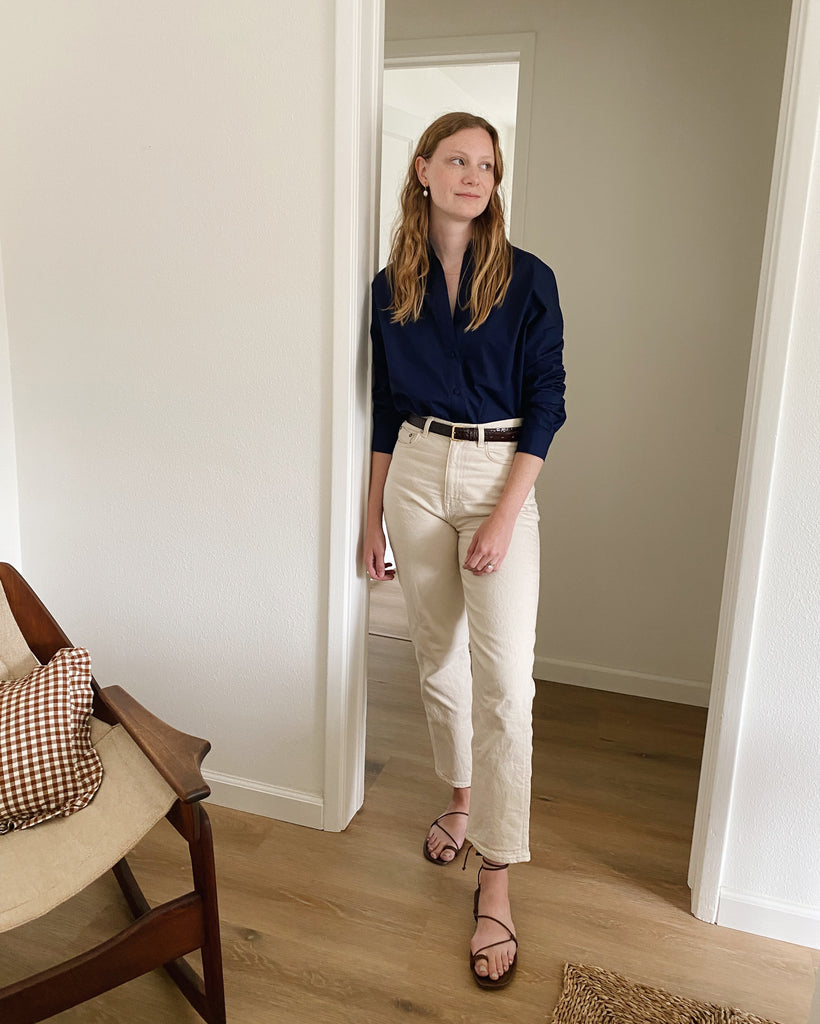 | image courtesy of dreams and jeans |
We don't mean to brag, but we think our friends have beautiful taste.
Alex Yeske, editor of Dreams and Jeans, art director and graphic designer, lives in Los Angeles and has worked with some of our favorite fashion brands. She has impeccable taste and a sharp curators eye for all things fashion and design.
She gave us her top picks from our Elsie Green collection that have that je ne sais quoi she looks for when buying for someone special. 
Your favorite Elsie Green gift to give?
These Contrast Edge Napkins in Cedar would make a beautiful gift. I love to gift table linens as it's something people don't often invest in themselves. 
Something nice you'd love to gift for yourself?
I'm always looking for new additions to my tabletop collection and these vintage tealight glasses would be beautiful on any table!
The best Elsie Green gift you've ever received?
I haven't received anything from Elsie Green (yet!) but would absolutely love this pitcher. I am a sucker for black ironware transfer and this pitcher is gorgeous.
The gift you can't wait to give because you know it is absolutely perfect for the person receiving it?
One of these  Petite French Bread Boards would be perfect for my mom! She loves to put out meats and cheeses for appetizers and one of these would be great for that.