Chrissy Hunter's Gift Edit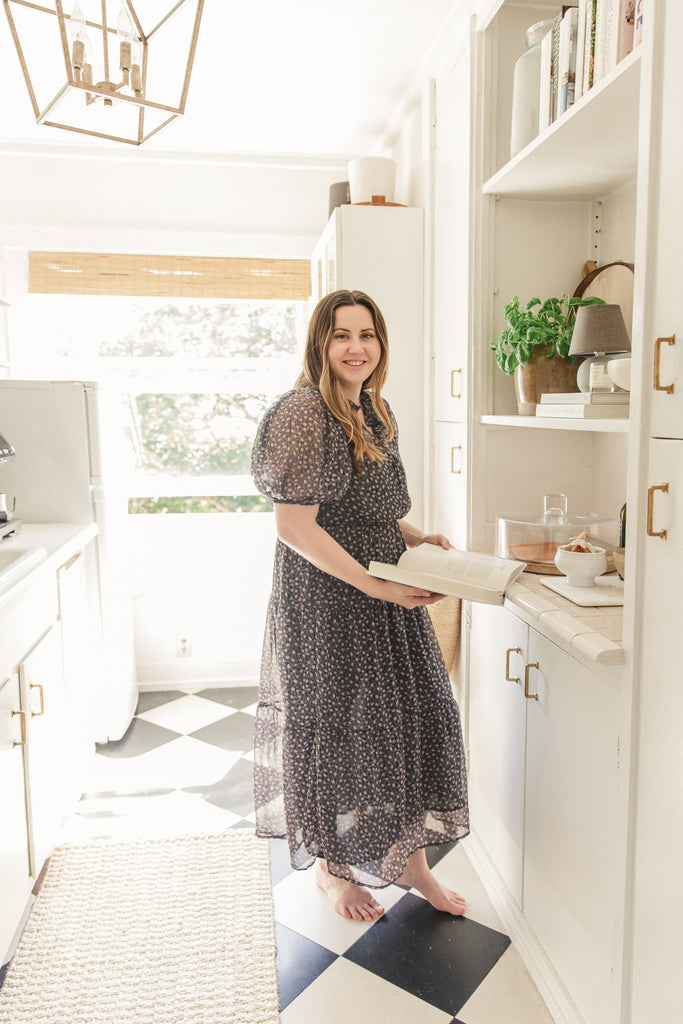 We don't mean to brag, but we think our friends have beautiful taste. 
Chrissy Hunter is a Sausalito-based interior designer. Her time attending SCAD and scouring antique shops in Savannah has honed her editor's eye, so her blog Harlow James is always filled with fresh ideas and inspiration.  
We asked Chrissy to share her favorite things from the Elsie Green collection that have that je ne sais quoi she looks for when shopping for her special people. 
Your favorite Elsie Green gift to give?
The Vintage German Bread Boards! They have so much character and look good in any kitchen. I love the oversized option for a pretty charcuterie display.
Something nice you'd love to gift for yourself?
I am very into the Vintage Hotel Silver Platters. Silver always feels festive for the holiday season and these are so charming! I like the idea of using one on the coffee table with pretty pillar candles or on a dresser to coral odds and ends. 
The best Elsie Green gift you've ever received?
A vintage mirror. It is one of my favorite pieces in my apartment. I love how old it is and the life it brings to my little gallery wall.
The gift you can't wait to give because you know it is absolutely perfect for the person receiving it?
Vintage Transferware Plates for my mom. She loves the green floral design and that no two pieces are the same.