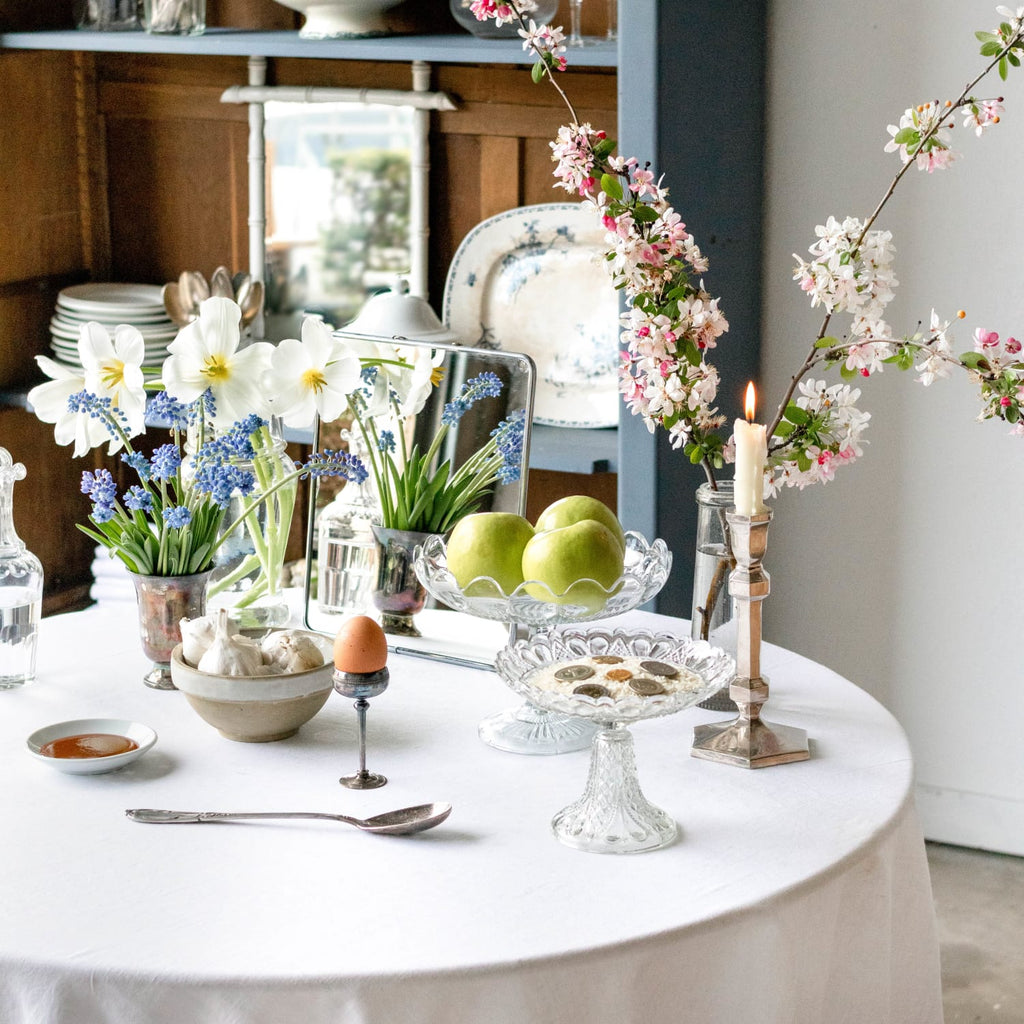 The seasonal transition between winter and spring may be our favorite.  The vernal equinox occurs when the sun crosses the equator moving from the south towards the northern hemisphere. Each day after the spring equinox, our days are filled with more light and are seemingly longer.
Nowruz | Persian New Year
For millions of people worldwide, vernal equinox marks the start of Nowruz; a thirteen-day celebration that marks the first day of the new year and the start of spring. Nowruz, which translates to "new day," is a holiday that leans heavily into centuries-old traditions; celebrating the promise of a fresh start and shedding away the ills and hardships of the past year. The thirteen days that follow are filled with visits to family members and friends, delicious Persian food, a lot of dancing, and a constant flow of well-wishes for health, wealth, and prosperity for all.
Preparation for the holiday includes a thorough spring cleaning for the arrival of guests. We celebrate by buying new clothes to feel and look your best at the start of the new year, cooking traditional Nowruz dishes and pastries, and most importantly, setting a traditional table called the Haftsin. Gifts are given to children and we call or visit those who are older as a sign of respect to those who raised and shaped us.
Haftsin Table
This year at Elsie Green, we put together a petite Haftsin, a traditional table setting filled with symbolic elements that are the embodiment of hope and optimism for a fresh start.
Setting the  Sofreh Haftsin for Persian New Year has always been one of my favorite yearly rituals. I always look forward to setting the traditional table with my mom, making sure all of the seven symbolic items that start with the letter "s" in Farsi are included. Setting the Sofreh Haftsin has always been a labor of love that my entire family contributes to; my dad diligently painting delicate watercolor designs on the eggs, my mom arranging flowers with care and precision, and my brother and I ensuring the goldfish are well-fed, happy, and healthy so that they survive beyond the thirteen-day stretch of celebrations.
Every Iranian household sets a Sofreh Haftsin for Nowruz and leaves it untouched for the first thirteen days of the new year. The literal translation of Haftsin is the "seven s's," and the seven symbolic items starting with the letter "s" on the table each have a unique symbolic meaning.  Read along to learn more about the symbolic significance of the Haftsin and a bit about what each item on the table setting represents. 
The Seven S's
Sonbol(hyacinth) symbolizing spring
Sabzeh(sprout) symbolizing rebirth and renewal
Serkeh(vinegar) symbolizing longevity and patience
Seer(garlic) symbolizing good health
Sekkeh(coins) symbolizing prosperity and wealth
Seeb(apple) symbolizing beauty
Senjed(oleaster fruit) symbolizing love
These additional symbolic items are also always included; a mirror for reflection, a book of poetry or a holy book for heritage and religion, candles for enlightenment, goldfish as a representation of life and good luck, traditional candies and cookies for sweetness in life, and decorated eggs for fertility.
Welcome the new year with a traditional Nowruz dinner of herbed rice and roasted fish. The aroma of the herbed rice is absolutely intoxicating. You can also read more about the traditional Persian New Year feast here.
If you love to bake, try your hand at baking Naan-e Berenji, a traditional Persian rice flour and poppy seed cookie. We also love making Sohan Asali, a caramelized honey and saffron brittle. Take a peek at this video by Andy Baraghani, which walks you through the steps for making a version of this deliciously sweet treat.
We'll be getting into the festive mood with this playlist that includes popular Persian songs both old and new.
We're very much looking forward to celebrating Nowruz this year and adopting the traditions of a holiday that embrace the prospect of lighter days ahead and new beginnings. However you choose to welcome spring, we hope the vernal equinox brings more light, laughter, love and prosperity into your lives.
Nowruz Mobarak(Happy Persian New Year) to you all!