Photo Essay | New England Road Trip on Film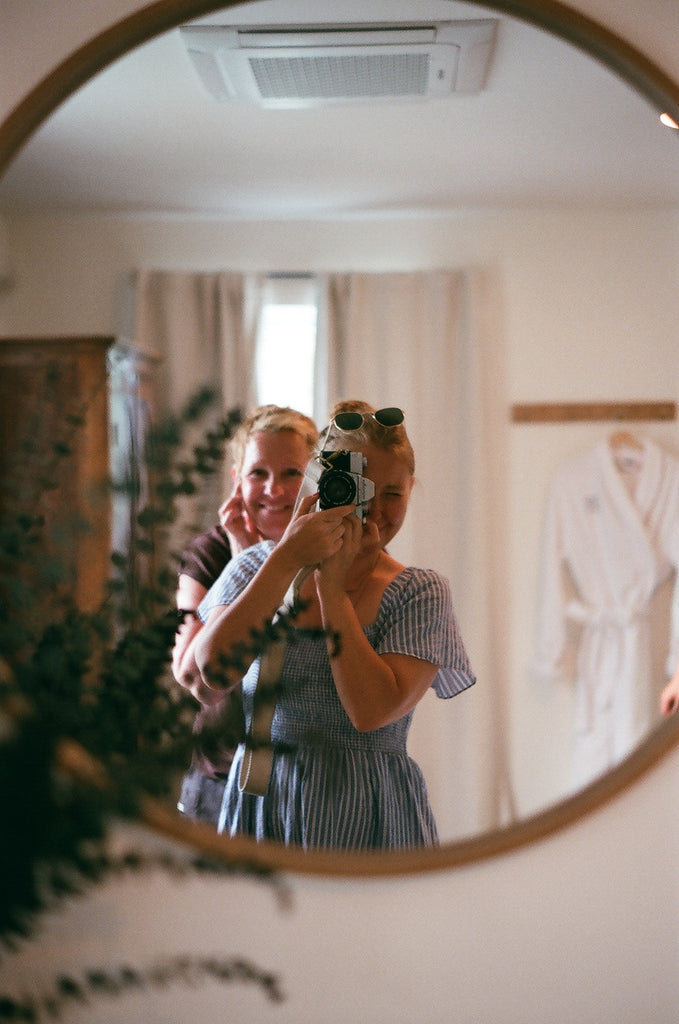 In May, my mom (the woman you all know and love, Laurie) and I went on an epic New England road trip. It felt like the perfect ease back into travel, isolated in our own little bubble, and we journaled the whole trip for you all here on the blog.
After spending the past two summers working on Martha's Vineyard, New England is home to so many of my favorite places. I was so excited to show my mom some of my favorites and discover some new ones with her (my favorite travel buddy). So of course, I took my film camera along with me.
I finally got my 9 (!!) rolls of film back, so I've created this photo essay to give you all an inside peek at our east coast getaway. Be sure to follow my film Instagram account, @furbsonfilm, to get some more 35mm shots of my favorite places & people.
TWA Hotel | New York, New York
 Storm King Art Center | New Windsor, New York
Art Omi | Hudson Valley, New York
 AutoCamp Cape Cod | Falmouth, Massachusetts
 Martha's Vineyard, Massachusetts
Louisa May Alcott House | Concord, Massachusetts
 Wentworth by the Sea | Portsmouth, New Hampshire
 Cape Elizabeth & Portland Head Light | Portland, Maine
 Seven Lakes Inn | Belgrade Lakes, Maine
 Looking for some more inspiration for your grasshopper summer? 
Check out these posts >
Breaking the Seal | Our Summer Road Trip Journal >
TWA Hotel | A Non-Influencer's Review >
Glamping by the Sea | Cape Cod >
Travel Guide | Martha's Vineyard >