A New Kind of Modern Farmhouse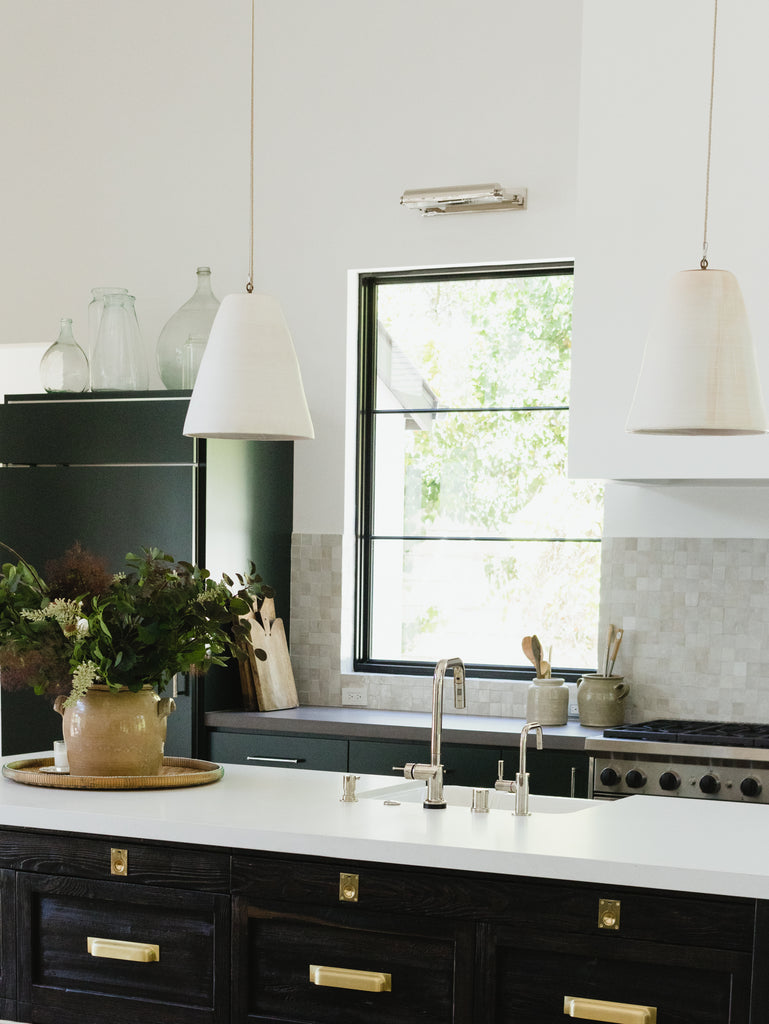 This house was the best kind of design project:  nice clients with beautiful taste who aren't afraid to take some risks.  We started working with Brian and Hilary Coate in the spring of 2019 to convert their California cottage into a modern farmhouse. 
But Brian and Hilary were clear:  they didn't want a sterile white kitchen, they didn't want sliding barn doors, they didn't want shiplap.  They wanted their modern farmhouse to have a personality and soulfulness that reflected their personal taste, and they wanted some of the significant items in the house to be very unique. 
The Coates are avid travelers and much of their inspiration came from beautiful hotels such as The Bowery, The Highline, and the Penthouse at the Greenwich Hotel.
Long story short, they were the perfect client for us.  
See Our Inspiration 
Hand Work | The Art of the Block Print >
Not-So-Neutral | Swapping Out Your Trusted Whites >
Color Crush | All Things Green >
Hotel Inspiration to Incorporate in Your Home Design >
See Our Design 
Kitchen >
The Team 
Contractor Joe Barale | Barale Builders
Architect Stephen Elbert | Elbert Associates
Landscape Design Beth Mullins | Beth Grows Green
Interior Design Laurie Furber & Michele Gasparini | Elsie Green