A Meditation on Tradition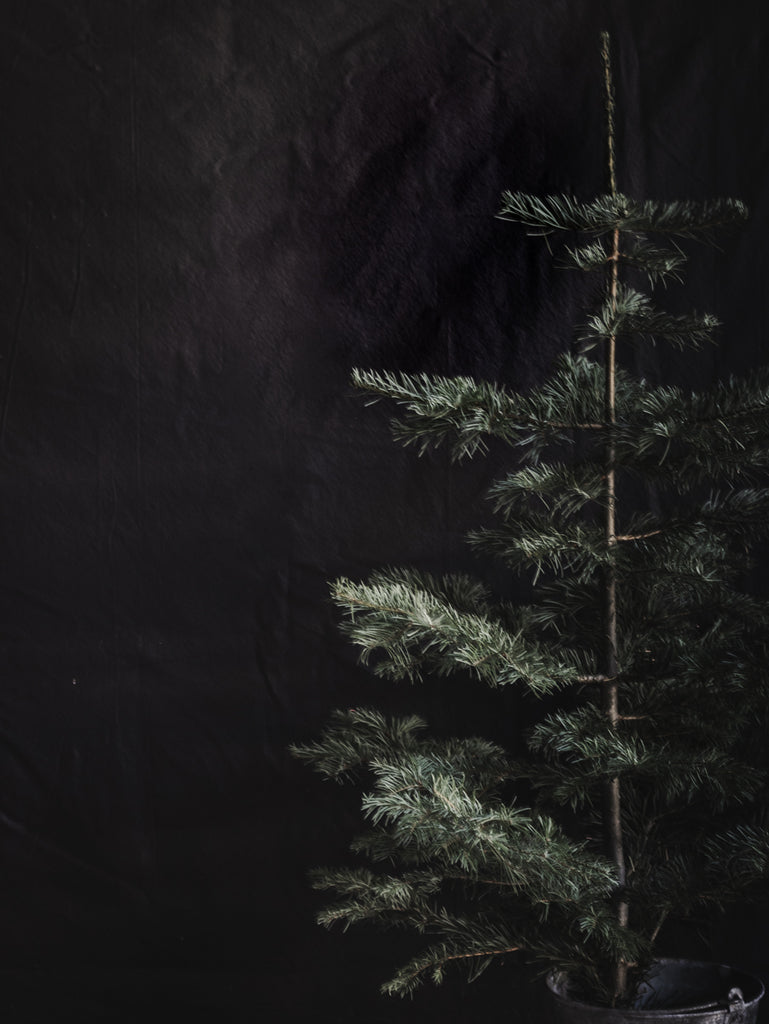 | image courtesy of marie claire maison |
I used to think traditions were chains.  Something imposed on the family to keep our milestones locked in someone else's vision.     But as I have grown older (maybe wiser?) and my life changes, I have realized that traditions are not chains, but threads that tie us together with our loved ones.  
When JP and I were first married, I envisioned our first Christmas tree as a confection of white lights and glass ornaments.  But JP had other ideas -- he came into the marriage with a box of ornaments given to him by his mother, and collected from around the world over 30 years.  Because we had no money and because it was important to JP, we decorated that tree with JP's collection.   And every tree after that one has been decorated the same way.  
At the beginning, I didn't anticipate the sentimental value that box of ornaments would hold for me.  In fact, I was kind of bummed that I didn't get my all glass Martha Stewart fantasy.  But over the years, I grew to love our tradition of pulling the box out of the closet each year and telling stories about my mother-in-law hanging out the window of a moving train in Peru buying ornaments to take home for the kids or running down a beach in Mexico to catch a vendor who had snuck by her.  
I realize now  that each of those ornaments in that collection was a small gift of love from her.  And now that she's gone, I am grateful we have them to celebrate her each year in a way that I know would make her happy.  
As we transition from Thanksgiving to Christmas, I wonder; which of the Christmas traditions that JP and I started with our children will be those that have true value in tying us all together, no matter where we are? 
Perhaps I'll only really know for sure when I see which traditions my children decide pass down to their families.  But I know when they put up their own trees each year, and pull out their own collections of special ornaments from Grandma Linda, we will all be tied together in that moment by her little gifts of love.
Read about some of the Elsie Green team's favorite traditions