Shopgirl Favorites | Summer Beauty Products We Can't Live Without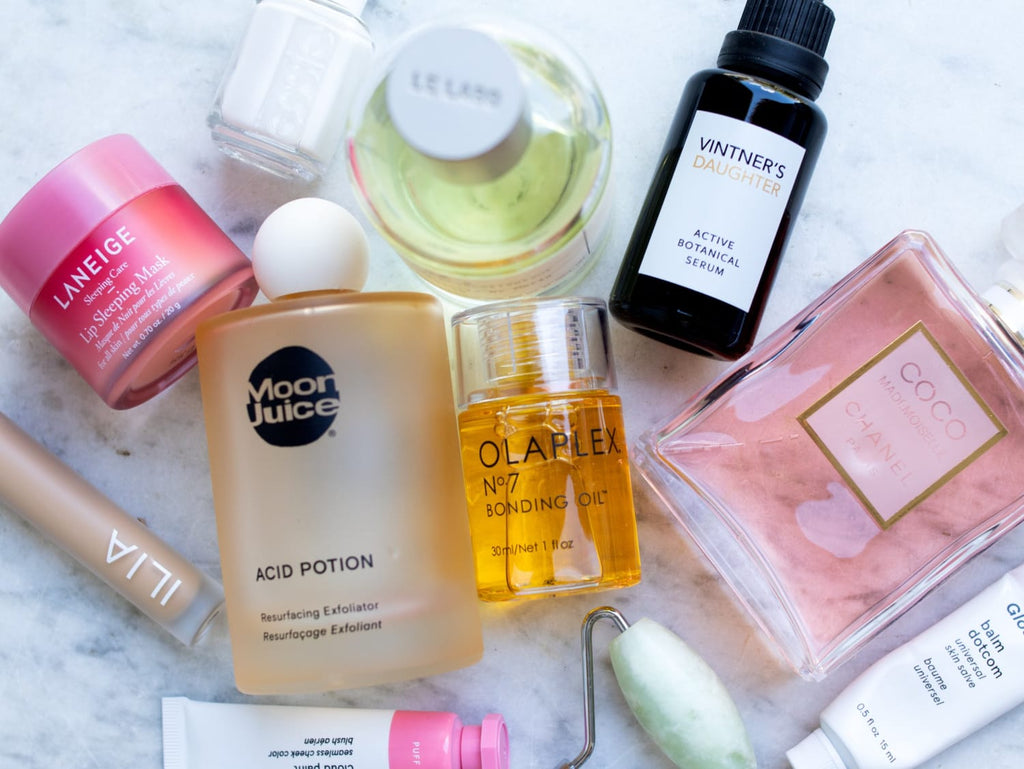 In an effort to step my game up this summer, I turned to the EG shopgirls for their favorite summertime beauty products. It's no surprise that a majority of their recommendations highlighted the importance of protecting their skin from often irreversible sun damage (sunscreen everyday, my friends!) 
Keep reading to learn about the summertime beauty products that the Elsie Green gals just can't live without. Dewy summer skin awaits.
Kelsey
"I have been making small updates to my beauty routine to fully transition to clean beauty products by the end of the year, and Ilia Super Serum Skin Tint with SPF 40 Foundation has been one of my favorite finds. The sheer finish gives me the ideal coverage that I am looking for, while the SPF protects my skin from the any sun damage."
Laurie
"It is no secret that Vitners Daughter Active Botanical Serum is my holy-grail product. It's certainly a bit of an investment, but it is an indulgence that yields immediate results. This product is my secret weapon for dewy skin year-round."
Michele
"During the summertime I never leave the house without Supergoop Unseen Sunscreen and Coola Classic Body Organic Sunscreen. I always apply in the mornings and often reapply multiple times a day. I learned early that sunscreen is truly the most important part of any beauty routine."
Andie
I like to give my lips a bit of extra attention in the summertime. While I do enjoy a homemade scrub, I recently started using the Ilia Balmy Days Lip Balm and Ilia Balmy Nights Lip Scrub duo. My lips have never been softer and I love the subtle sheen left by the lip balm.
Anna
"I cannot recommend Fresh Rose Floral Toner enough. I love to keep a bottle chilled in the refrigerator during the summertime and routinely indulge in a refreshing spritz on my face and neck in the morning and evening."
Terra
"
Laneige Lip Sleeping Mask
 is my summertime savior. I use this mask every evening and always wake up with lips that feel plump and moisturized."
Terri
"My hairstylist introduced me to Olaplex No.7 Bonding Hair Oil and I wish I had known about it sooner. I use it daily (at her recommendation) and love how healthy and fresh it keeps my hair looking in between cuts."
Katie
"Herbivore is a clean beauty brand that I have been testing for the last few months and this hydrating serum is my new favorite find. I apply it every morning and it keeps my skin hydrated all day. The serum is also very lightweight so it is great for layering!"
Read about all of our summer beauty tips here >
You're So Golden I Our Favorite Sunscreens, Bronzers & Self Tanners