Shopgirl Favorites | Fall Beauty Must-Haves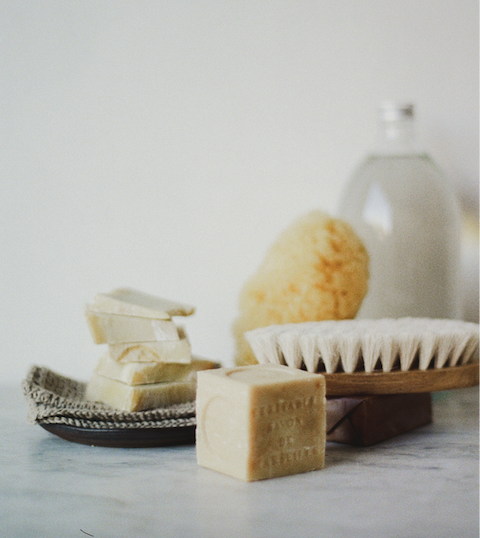 SKIN
Skincare should be the number one priority regardless of the season, but we like to place a little extra emphasis on this portion of our beauty routine during the colder months of the year..
Sunscreen
Wearing sunscreen daily is a non-negotiable, even on fall days when the sun doesn't seem as bright. These are our trusted choices for sunscreen:
COOLA Classic Organic Sunscreen Lotion SPF 50 
Face Oil and Mist
After applying our moisturizer and sunscreen, we like seal in moisture with 2-3 drops of face oil and finish with a refreshing facial mist.
Dry Brush
We're sure you've heard of dry brushing, but have you tried it? We recently added this self care ritual to our daily regimen and we're hooked. It has become a meditative process and pre-shower ritual that we look forward to each day.
Rich Hand Cream
As you may already know, we're constantly working with our hands at Elsie Green; unpacking vintage finds from France, styling the shops, and boxing treasures for their new homes. Thats why a rich, moisturizing hand cream is an absolute must. These are our favorites:
MAKEUP
We live by the mantra "less is more" when it comes to our fall beauty routine, saving the glitter and gloss for the holiday parties. Instead, we opt for a touch of concealer only where it's needed, tinted lip balm for a natural flush on the lips and cheeks, and a subtle swipe of eyeliner for the occasions when we need to easily transition our look from day to night.
Tinted Lip Balm
A touch of color with the added benefit of moisture.
Ilia Balmy Tint Hydrating Lip Balm
Concealer
Our favorite concealers offer barely-there coverage. We prefer the most natural looking finish to our skin and have found that these three concealers achieve the desired result every single time.
RMS "Un" Cover-Up Natural Finish Concealer
Eyeliner
A single swipe of eyeliner across your eyelid is the easiest and most effective way to take your look from day to night.
Yves Saint Laurent Couture Eyeliner