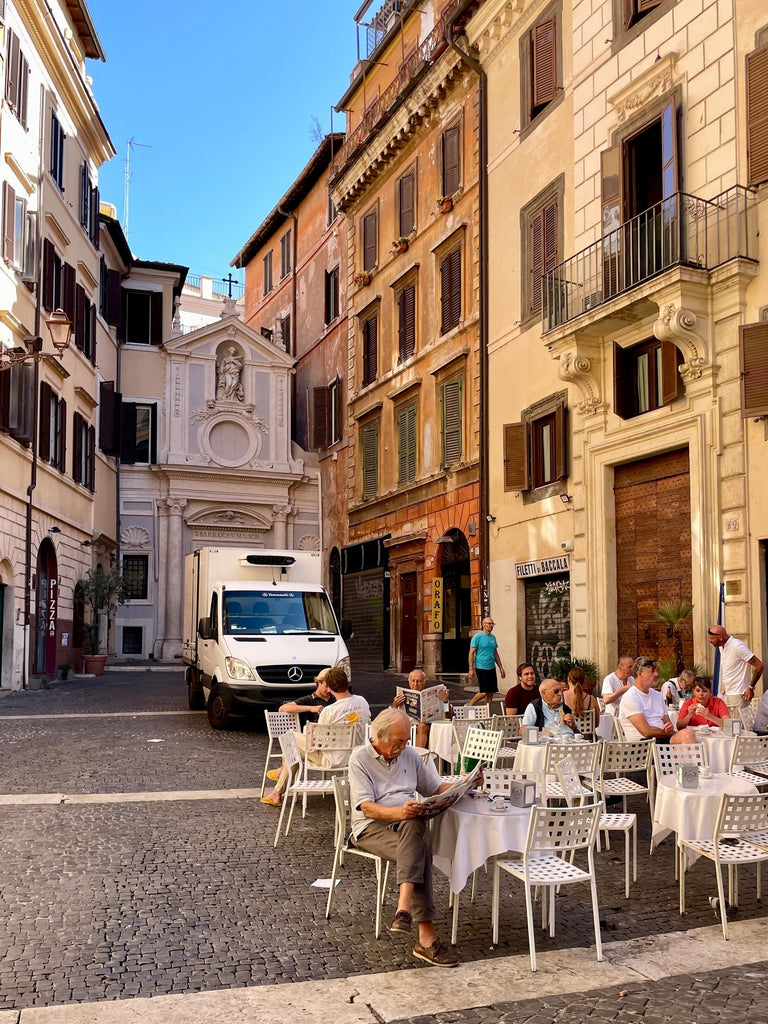 I have just returned from a two week trip to Italy that took me from the Eternal City of Rome down to the Salento region in Puglia, and then back up to Northern Italy, where our trip ended with a beautiful wedding in Turin.
It was so nice to return to the city where my husband and I started our honeymoon five years ago, and as we had already seen most of the must-see sites on our previous trip, we were able to spend our 48 hours in Rome strolling through the city by foot, turning down whichever streets and alleyways that piqued our interest with no real destination in mind other than the bakery we hoped to try or the restaurant that we had lunch or dinner reservations for. We nurtured our jet lag with a lot of espresso and equal amounts of gelato. It was an ideal two days in Rome and perfect start to our time in Italy.
Keep reading for a few of our favorite places to eat, shop, see and sleep in Rome.
Where to Eat and Drink
Trattoria Da Teo
La Campana
Pesce Fritto E Baccala
Suppli
Bar San Calisto
What to See
Piazza del Popolo
The Colosseum at night.
Where to Shop
Almost Corner Bookshop
Antica Libreria Cascianeli
Read more Elsie Green travel guides >