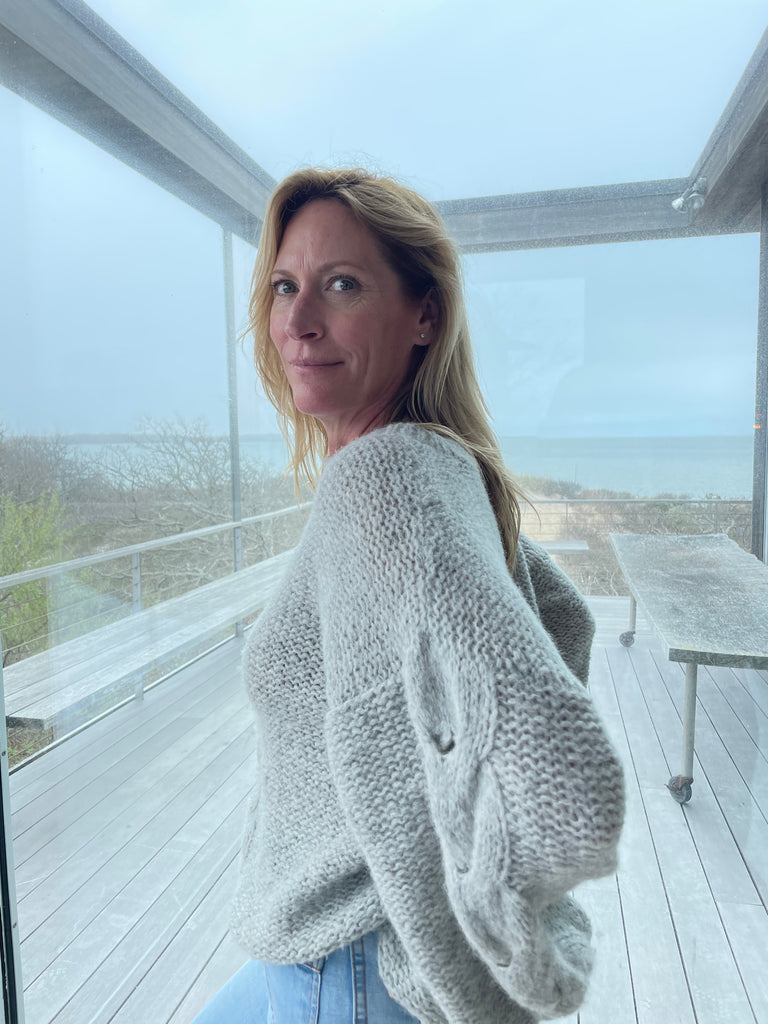 What makes Elsie Green special is our people. We've got a few former corporate executives, a floral designer, an event producer, a former accountant, and a vintage collector.  But we're all shopkeepers at heart, manning the packing table, giving our signature brand of extraordinarily personal service in the shop, traveling the French countryside looking for pretty things, and playing with the merchandise all day.
Meet Erin, our operations assistant and wholesale account manager. Erin is a mother of three and one of our newest team members. She loves spending time outdoors with her family when she is not at the shop.
Read along to learn more about Erin and stop by the shop to say hi!
Favorite way to spend your free time?
I love spending time outdoors, hiking, snow boarding, walking on the beach, especially with my kids.

What are you reading right now?

I am currently reading Arrival Stories: Women Share Their Stories of Becoming Mothers by Amy Schumer & Christy Turlington Burns.

Favorite travel destination you have ever visited?

Patagonia is definitely on the top of my list and the last big trip I took right before the start of the pandemic. We celebrated my sister's 50th birthday there as a family in a very remote location surrounded by the most breathtaking nature.

A follow up question - What is a dream destination that you would love to visit?

It's very hard to choose just one, but at the moment Morocco is at the very top of my list.

Daily Uniform?

You'll typically find me in my favorite broken-in jeans with a cozy sweater and pair of sneakers.

What is your go-to recipe?

Paprika rubbed pork tenderloin is definitely a go-to. It's a recipe from my favorite Milk Street cookbook, Tuesday Nights. It's a quick and easy recipe to prepare and great for a week night meal.

Erin's Top 10 Things She Can't Live Without:

Meet the rest of the team