Local Flavor | Our Locavore Dinner Party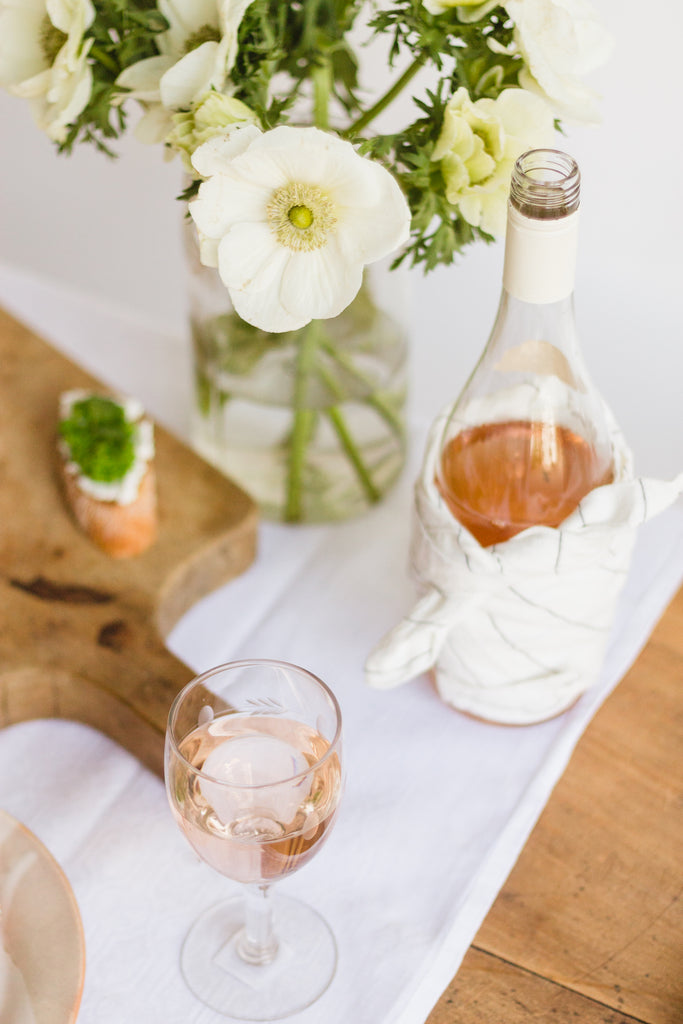 When we were ready to throw a dinner party again after a bit of a break, we thought the perfect theme would be to focus entirely on what we could source from within 100 miles of San Francisco:  the food, the wine, the guests, the music.  It was a fun exercise in understanding the seasonality and supply chain of the things we consume. And in enjoying the company of a few good friends. 
The Wine
Of course we visited our favorite local winery Scribe for their 2021 Chardonnay Pétillant Naturel.   It was the perfect light and sparkling way to greet our guests.  Then we chose a Rosé of Pinot Noir for dinner.  We're not as knowlegable about wine as our friend Zoe, but something light felt right.  
The Menu
We let the farmer's market guide us in the menu, so we didn't do a lot of planning ahead.   A visit to the Grand Lake Farmer's Market in Oakland yielded
a sweet baguette with Green Pea Hummus and Fresh Ricotta for our starter 
And fresh arugula with a vinaigrette made with lime infused olive oil, fresh mint, balsamic vinegar, local honey and a pinch of flaky sea salt. 
And a loaf of grainy bread with olives and fresh cream we made into butter in the blender.  
Peas and asparagus got us thinking about Pasta Primavera so after the farmer's market we headed to Belotti Bottega  for some fresh tagliatelle.  
And the grapefruits, which are their sweetest and juiciest just as the other citrus fruits are reaching the end of their peak season, got us thinking about a Pink Grapefruit Panna Cotta.  We do love a meal with a strong color palette. 
The Music
Andie mixed the perfect California Inspired Playlist for us.
The Table
We kept it pretty simple with a Vintage European Sheet serving as a tablecloth,  French Bread Boards to serve our starter and our salad, Vintage Glassware and Silver and French Candy Jars for our flowers.