Caring for Your Vintage French Bread Boards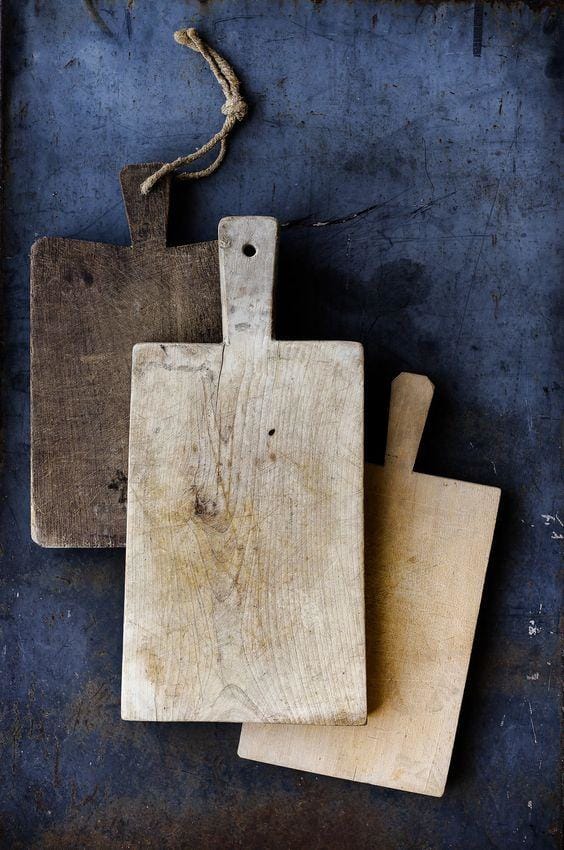 Vintage bread boards are a fun thing to collect because no two are alike.  The French bread boards we collect at Elsie Green are typically each carved from a single block of wood, and each one tells a different story about its life and former owners.  
We like to use our vintage bread boards in our kitchen rather than just relegating them for display.  So of course, we take very good care of them so they can live long, healthy lives long after we're done with them.  
We simply clean our bread boards with gentle soap and water, scrubbing with the grain of the wood rather than against.  When we feel our board needs a little extra cleaning we'll wash it with white vinegar. Occasionally we condition the bread board with oil.  We like Walrus Oil , but you can use olive oil, mineral oil or beeswax.  
When we are creating a cheese board and anticipate our cheese, olives, or butter might sit for a bit on our bread board, we put a piece of parchment down first to protect the wood.