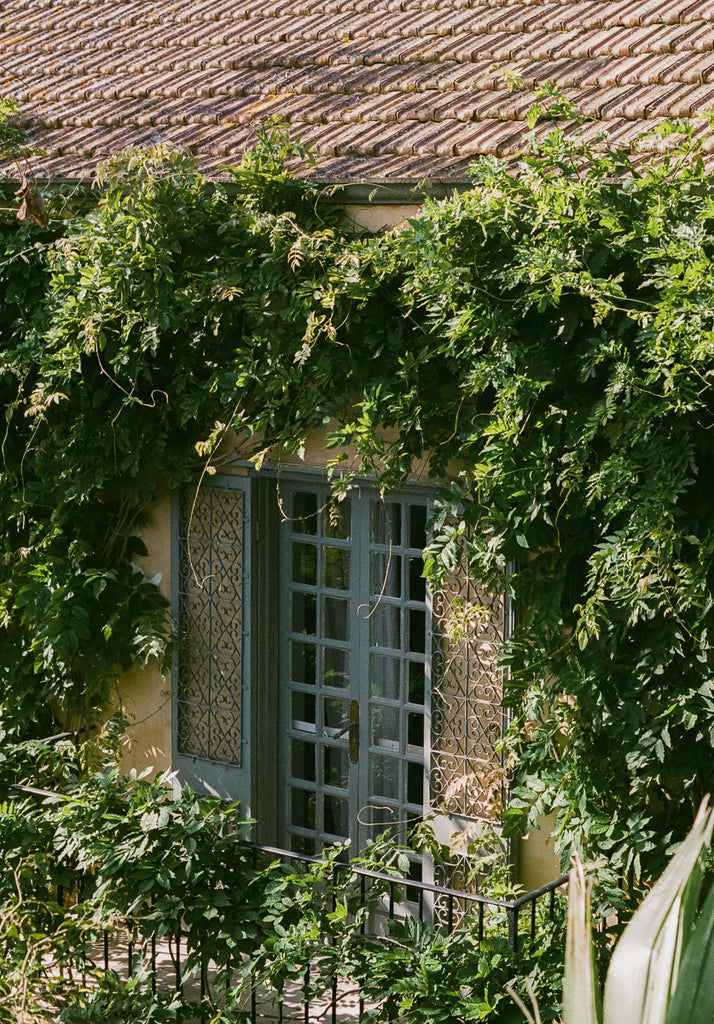 After the hustle and bustle of Marrakech, Tangier was a breath of fresh air. In this seaside gem situated just across the Strait of Gibraltar from the Spanish coast, we were able to relax and slow down. And our backdrop for our two days in Tangier was the beautiful villa hotel, Mimi Calpe.
When we arrived (after the world's longest travel day), we were surprised by how centrally located Mimi Calpe was. It was right in the middle of the city, but we were expecting something a bit more remote. However, once we saw the property, the city behind the walls fell away immediately.
Built in the 1860s by French and British architects, Mimi Calpe is an oasis in the middle of a Moroccan metropolis. The villa is expansive and peaceful, and the staff is attentive but hands off. It reminded us of staying with dear friends who are so excited to welcome you into their home. The staff made us delicious Moroccan meals, guided us toward the best of Tangier, and made us feel at home. Mimi Calpe made us feel like locals for a while.
There are quiet corners everywhere where you can get lost. Our hosts prepared us beautiful, homemade meals served by candlelight in the back garden, complete with crême brulée for dessert. On our last morning, they brought us our breakfast by the pool while we lazed around in lounge chairs with our books. If you're looking for a brand new hotel with amenities galore, this is not the place. The paths are windy and unpaved, their laundry hangs on a line in the garden, and the pool isn't heated. However, if you're looking for somewhere to blend in with the locals, relax, and sit still for a while, look no further than Mimi Calpe.
All images shot by Andie Furber on a vintage Minolta SRT100 on 35mm film.
What to pack:
1. Everlane Linen Workwear Shirt 2. Madewell Drapey Rib Crop Tank 3. Everlane Easy Pant 4. Fujifilm Instax Film Camera 5. Clare V Louis Bag 6. Ray Ban Hexagonal Flat Lens Sunglasses 7. Beatrice Valenzuela Sandalias
Before you pack your bag, read our Tangier city guide >
 Planning your next getaway? Check out these posts.