Caring for your Vintage Furniture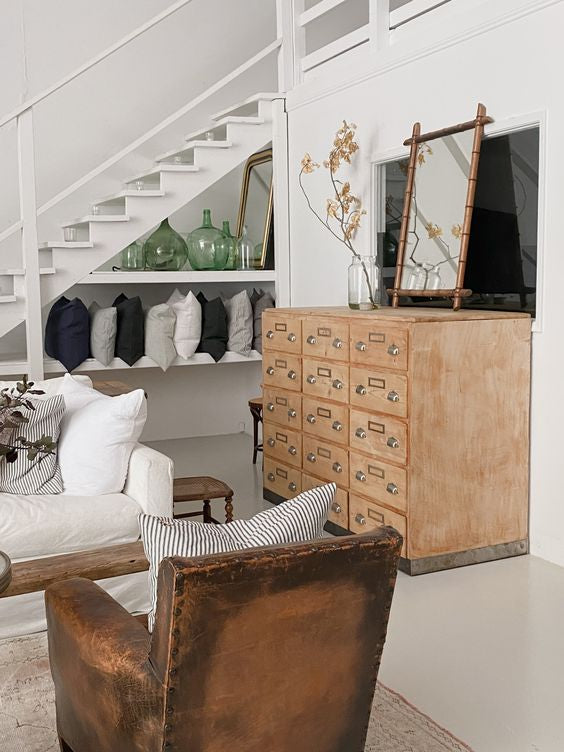 A good vintage piece can last for generations if it is properly cared for. Here are a few of our tips. 
Wax the wood regularly with a beeswax based polish to bring out the natural colour and grain of the wood. Apply the wax at night with a soft cloth and leave it to set over night. Then in the morning polish the surface with a duster.  This will also help to prevent general wear and tear. Be careful when polishing brass mounts or handles attached to wood pieces, as the surrounding areas could be damaged if this is done improperly. Avoid metal cleaners, a light burnishing should do the trick. 
You can also apply finishes to the wood to prevent it from absorbing dirt or moisture. Finishings are categorised as oil or film finishings. Oil finishing tend be lighter, and less protective, but preserve the natural look of wood. Film finishings on the other hand are buildable to the desired thickness, and offer better protection. 
Another preventative measure you can take to care for your vintage furniture is to keep it out of direct sunlight and closely manage the temperature and humidity levels it is kept in. Direct sunlight fades the colour of vintage furniture while humidity can cause the furniture to dry or to mold. If possible, use humidifiers or dehumidifiers where necessary to maintain moderate humidity levels. 
Regularly clean the surface of the wood with a damp cloth. A weak vinegar solution can also be used on polished wood, but be sure to rinse and dry the wood immediately after.