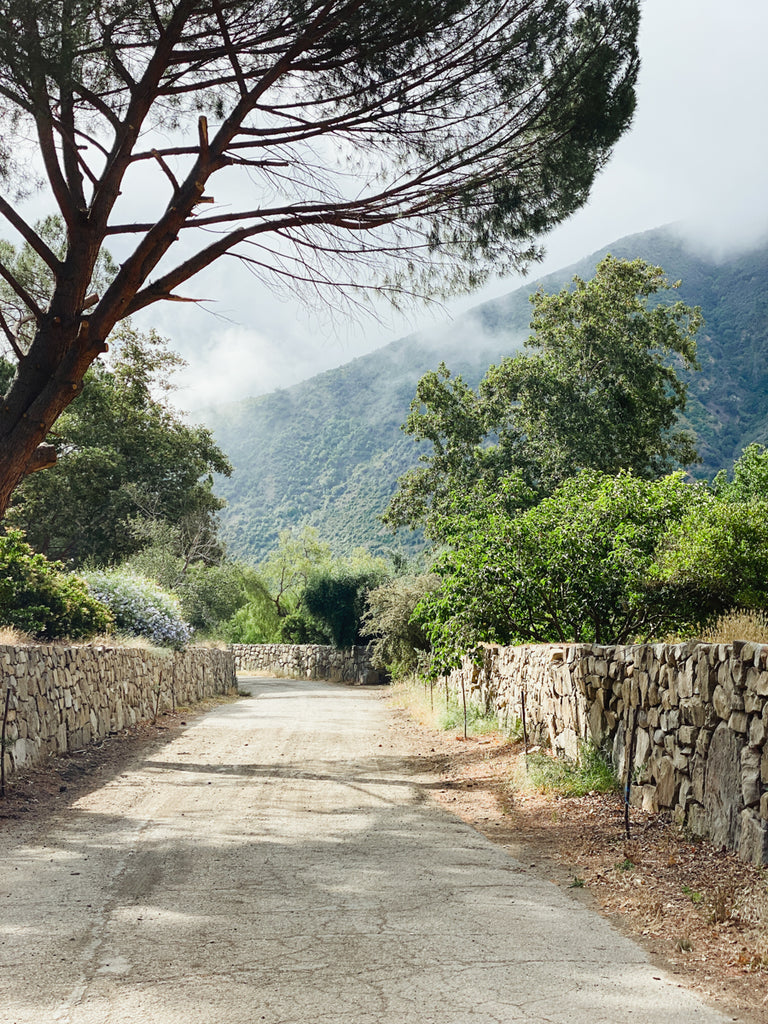 An Editor's Guide to What to Do When You Can't Do It All
Recently I planned a whirlwind road trip with my daughter Katie and my sister Lisa to Ojai and Santa Barbara.  We hit the road on Friday afternoon and returned on Sunday night. So we had to be strategic.  As always, our priorities were to eat well, drink well, learn a little about the area and leave inspired.  Simple.
Ojai is well known for the local focus of the majority of their businesses.  Shops and restaurants are local and family owned, and many feature locally made products and ingredients. 
We wanted to immerse ourselves in the Ojai experience so we opted to stay at Thacher House, a compound of cottages on a working farm.   We arrived at about 8pm and were greeted with lavender lemonade from the gardens and a tour of the property.  I must say we were not prepared for how truly remote Thacher House was going to be - five miles up a canyon, through a padlocked gate and down a dirt road.  And no cell service.  I mean none.  But once we settled in, we learned to love the peace and quiet.
In the rapid fire spirit of our trip, our itinerary went something like this...
| image courtesy of the dutchess ojai |
Our favorite food stops were
Of course, The Madonna Inn, for Pink Champagne Cake on the way to Ojai. 
Breakfast at Thacher House with our host Cal who baked the bread each morning, made the jam and squeezed the juice.  
Coffee and pastries at The Dutchess
Lunch at Ojai Tortilla House
Dinner at Harvest Moon - unassuming, but delicious and the service was amazing - or Rory's Place.  
Best morning activities were visiting the goats and sheep and silent-disco-ing an audio book by the river at Thacher House.  Cal offered us an opportunity to make cheese with him one afternoon, but we had other plans so could not join.  
Best self-care activity was a pedicure at the spa at Ojai Valley Inn.   Oh la.  We've never experienced anything like it. 
Best accidental discovery was a 60 minute foot reflexology massage at The Relaxing Station in Santa Barbara.
Best afternoon pick me up was a honey tasting at Heavenly Honey.
| image courtesy of the telegraph |
Most magical sight:  The Pink Moment when the mountain peaks turn pink from a trick of the light at sunset.   The best place to see the phenomenon is at the Ojai Scenic Overlook.
All in all, we left feeling like we made the most of our time in Ojai, and 36-48 hours was just the right amount of time.  
Take a peek at these more Elsie Green travel guides