The Gift of Warmth and Comfort | Baking with Terra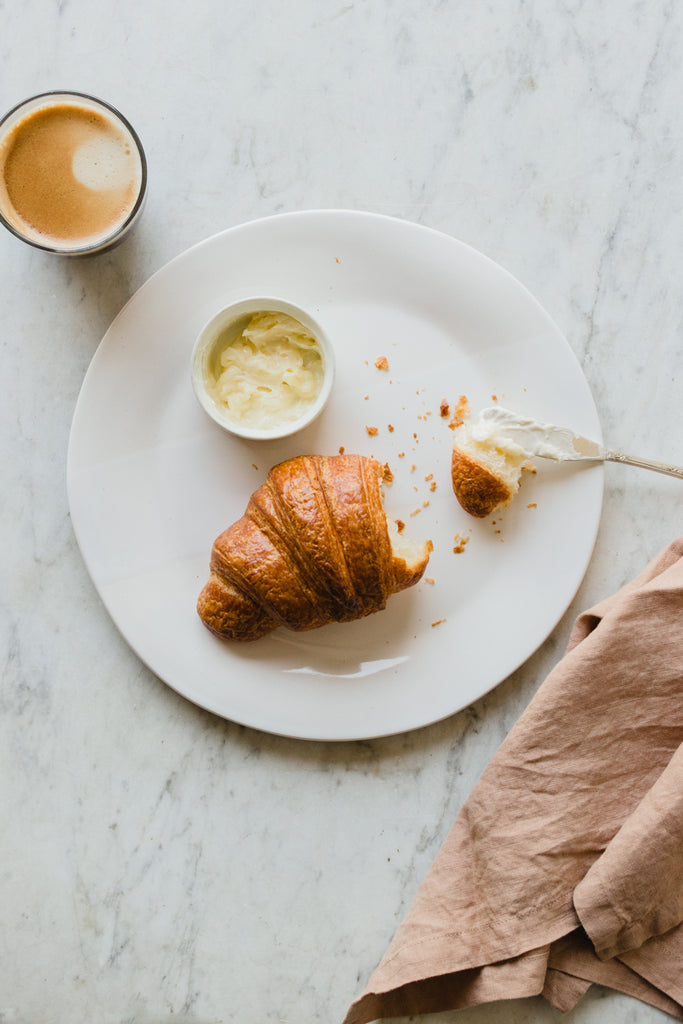 Nurturing hobbies outside work is essential when you work in a creative field.  If we don't take time to fill up the well of inspiration, it runs dry.
Terra is a naturally talented baker and is always sharing her latest treats with us at the shop. It's always a good day when she arrives with a batch of freshly made homemade scones. 
When did you take up baking and is this skill self taught?
I started baking after high school. I remember watching Martha Stewart on the Food Network and I wanted to be just like her.
What do you love about baking?
Baking is comforting to me so I guess I love that and its ability to have the treats bring smiles to my friends and families faces. 
It seems that baking requires a certain level of patience and certainly preciseness. Do you enjoy the focus that baking often requires?
I do, but I also love that in most cases baking is forgiving.
What is a go-to favorite recipe of yours when you're just in the mood to bake something on the spot?
I make a lot of cookies in my house.  I use the Nestlé Toll House Chocolate Chip cookie recipe as a base and I like to mix in different combinations of add ins.  Another favorite is Smitten Kitchen's Raspberry Buttermilk cake. Its so simple and you can add in any type of fruit you want.
Share your favorite baking focused cookbook with us, please!
I don't have a favorite that's focused primarily on baking but I love The Cook's Atelier Cookbook.  I pull that out when I want a rustic showstopper.  Its filled with the most amazing recipes.