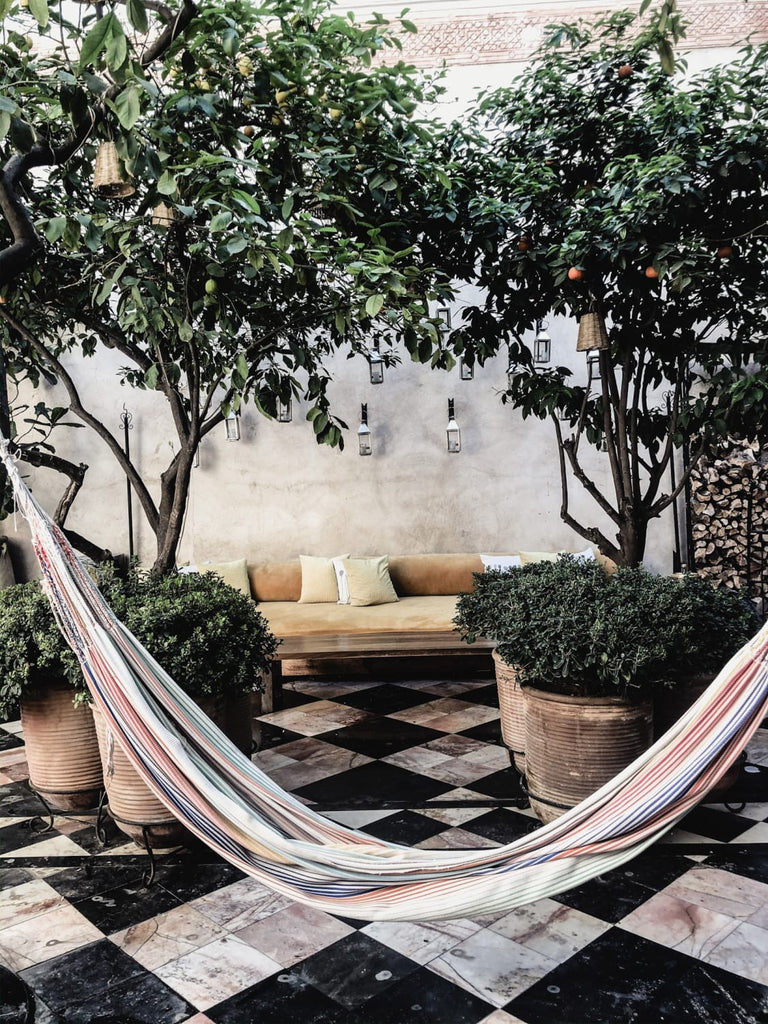 One of our favorite things about our shopping trips is the inspiration taken away from each new city we visit while sourcing beautiful vintage finds for you. On our most recent trip, we visited Marrakech and retreated to the impeccably designed El Fenn. This hidden oasis has a magical touch of mystery with inspiration waiting to be discovered around each unassuming corner. 
x
One thing we were certain of after a couple of leisurely days spent at El Fenn - we needed 
to recreate some of the cozy corners perfect for curling up 
with a book or for a nap
. The 
loungers
 placed throughout the riad were where we spent our time catching up on emails, flipping through our current issue of Milk Magazine or getting lost in the pages of whatever book we were reading at the time. We fell in love and knew we needed to recreate a bit of this magic for ourselves and for you.
x
We are really excited to introduce you to Elsie Green Moroccan Loungers and hope you love them as much as we do. We're most certain that you will!
x
x
xx, The Elsie Team
For more inspiration, take a peek at these posts