Fashion After 30 | Sepi's Summer Linen Edit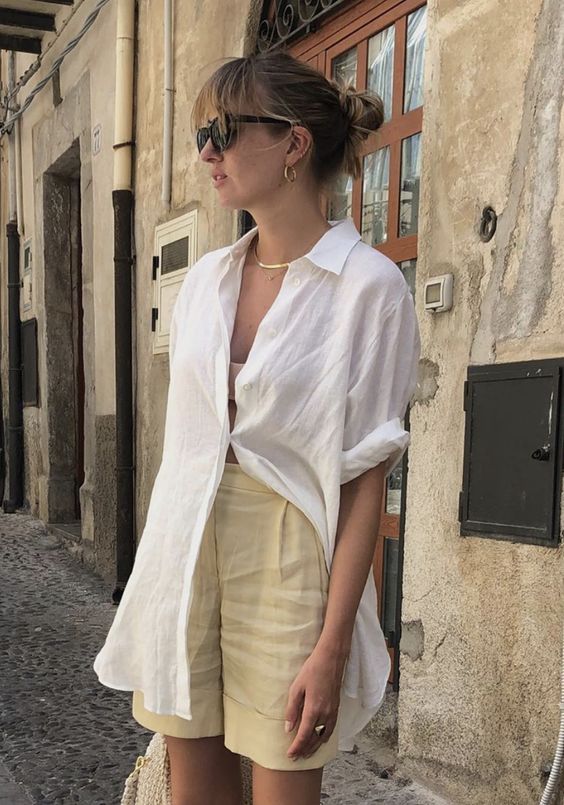 | image courtesy of @lizzyhadfield |
Fashion in my thirties is approached in a more calculated manner than it was in my twenties. Every season I like to focus on honing in on necessities for building a well rounded capsule wardrobe, and only filling in holes where basic must-haves are truly missing. As a result, the pieces in my closet feel timeless and versatile.
I think my favorite thing about my summer wardrobe is that the linen pieces that build the collection are so versatile that they can be worn as loungewear, streetwear, or even as a perfectly chic swimsuit cover up. Rules don't apply. 
I've rounded up a few of my favorite linen pieces that i've purchased over the last few years, all of which will make up the bulk of my summer uniform.
| image courtesy of @ceciliemoosgaard |
My top linen picks for summer.
Desmond & Dempsey Printed Linen Set
Take a peek at more fashion inspiration from the EG shop gals >