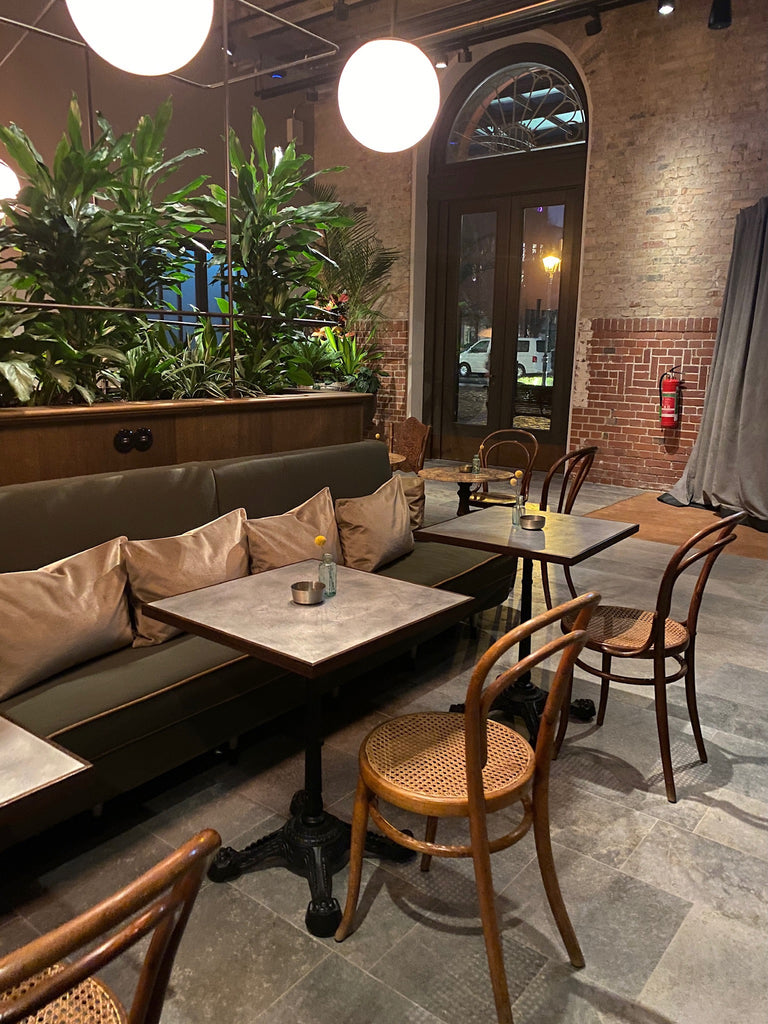 When we began traveling again at the end of 2021, Sepi and I wanted to visit Berlin.  There was so much good design coming out of the city and we were anxious for some new inspiration.  But travel restrictions landed us at Les Sources de Cheverny instead.  (That's a story for another day)
2023 seems like the year to explore some new places, so we began our first trip of the year in Berlin.  The city did not disappoint - we found Berlin to be a deep well of inspiration.  
Years ago when I traveled Germany as a young tabletop buyer the German food felt like it was all frankfurters and game meat.  Now the menus are inspired by German cuisine, but fresher, lighter and more innovative.  The design felt austere.  Now that austerity is used as a design device to create light and air around what's important to a design.  
Berlin has all the sophistication of some of our other favorite European cities, but with a personality all its own.  It's more of a cultural and food city than a shopping city.  It was nice to just immerse ourselves in meals, monuments and museums for a few days. 
Keep reading for a few of our favorite places to eat, shop, see and sleep from our trip to Berlin.
Where to Sleep
z
Where to Eat & Drink
What to See
Experience an event at Cafe Im Literaturhaus
Go to a concert at Piano Salon Christophori
Walk the 3 km from Berlin Cathedral down Unter den Linden to the Reichstag Rooftop for a pretty view of Berlin, past the Brandenburg Gate, finishing at the Memorial to the Murdered Jews of Europe. 
Stroll through the Tiergarten and visit the zoo and aquarium. 
Get lost on Museum Island. 
Follow the Bauhaus Trail.
Where to Shop