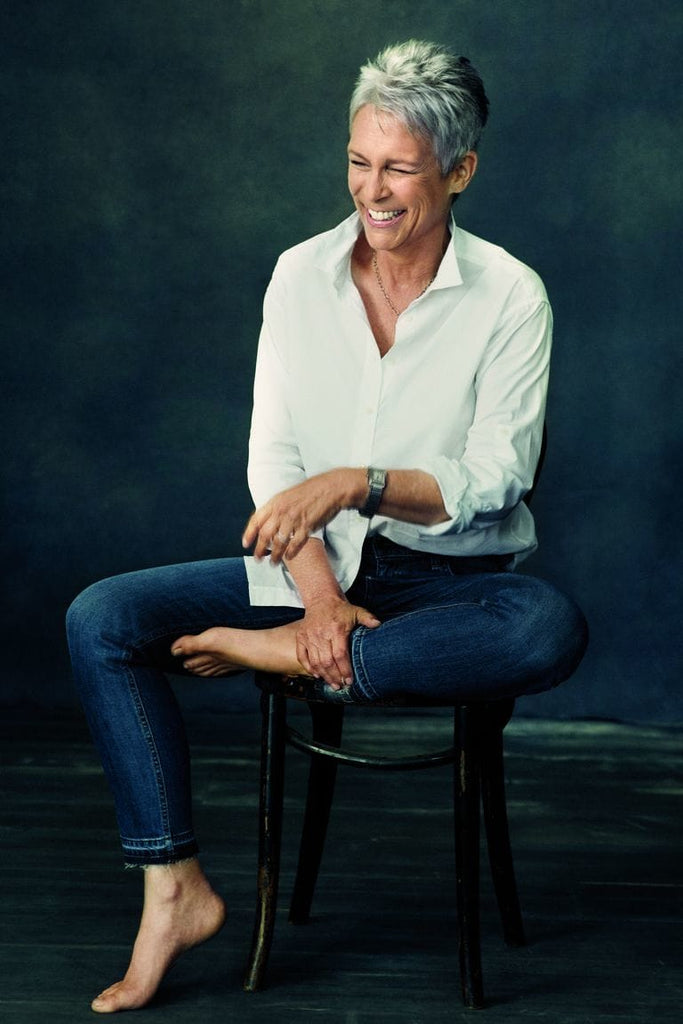 |image courtesy of Good Housekeeping|
I don't typically excerpt or link other articles or ideas here.  I like to wax on about whatever is on my mind at the moment, talk about my resolutions, share about my travels.  
But also, I don't typically come across a philosophy that is so completely consistent with my own, I feel I could|should have written it myself.  
Now, before I share this piece entitled "Jamie Lee Curtis Spills Her Inspiring Confidence Secrets," you should know that I have had a very troubled relationship with the subject these last 30 years.  (Her with me, not so much.)  My husband is in love with her.  And has been since before I met him.  
But reading this article, I finally understand.  Yes, on the surface we look a bit alike. But under the surface, we are quite alike.  Perhaps more alike than my husband and I are.  
So JP, go ahead and indulge your celebrity crush.  I choose to find it flattering that the man who loves JLC also loves me.  
More of our celebrity crushes