Trends from Down Under I Go-to Accessories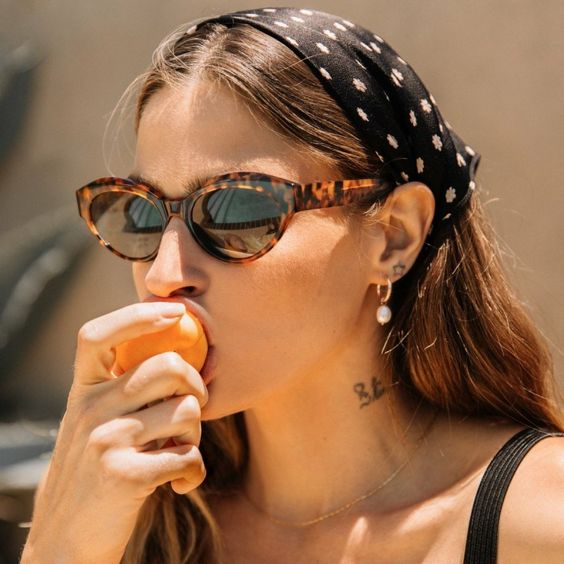 | image courtesy of pinterest |
Accessories are all about decorating your outfit with pretty, shiny things that make it feel extra special. But just because something is decorative, doesn't mean it can't be functional too. Accessories are able to level up a wardrobe, without requiring you to buy more. The best of both worlds. I have rounded up a few go-to Aussie girl accessories to share with you, all are fun and most are functional. Enjoy x
| image courtesy of vie en bleu |
| image courtesy of pinterest |
Layered Jewelry
Just because its almost summer in Australia, doesn't mean we will stop layering! Aussie girls strongly encourage layering jewelry, as we think it adds a little extra personality to your look. As jewelry is often sentimental, more pieces means more stories to tell. The necklace combinations will vary from person to person , but generally speaking, the favourites are; short dainty chains with a petite diamond, a longer chain with some kind of medallion pendant, a pearl necklace with a unique clasp or a gold snake chain. And we almost always opt for gold over silver. 
 Try these styles:
Mejuri Bold Herringbone Chain Necklace
| image courtesy of pinterest |
| image courtesy of kraywoods |
Sunglass Chains 
Sunglass chains are back and we couldn't be happier about it. Never again will we lose our favourite pair of sunnies to the wind, or let them ruin our perfectly slicked back ponytail. Sunglass chains can double as a jewellery substitute for the days when you don't want to put in the extra effort, or can compliment your existing jewellery on the days that you do. 
Try these styles:
| image courtesy of pinterest |
Claw Hair Clips 
Big claw clips are the perfect solution for any and all kinds of hair days. The same way men roll out of bed and put a cap on their head, we put a claw clip in our hair. They look effortless, but still chic. Claw clips come in various sizes depending on the thickness of your hair and the style you are going for. Plus they add a little colour into your outfit and look cute clipped onto the handle of your tote bag between wears. 
Try these styles:
| image courtesy of pinterest |
Canvas Tote Bags
A canvas tote bag is the most important accessory in any Aussie girls wardrobe. So much so that many Australian brands have begun to package their orders with complimentary branded tote bags, because they know that we will use them. Free tote bag! Free promo! Win-win. Canvas tote bags are perfect for a quick grocery shop, a beach day or a day around town. They are light, cute, versatile and functional. In other words, they are the perfect accessory. 
Try these styles:
Read about more trends from down under
Trends from Down Under I Van Life 
Trends from Down Under I The Coffee Ritual 
Trends from Down Under I Day Trips from Sydney