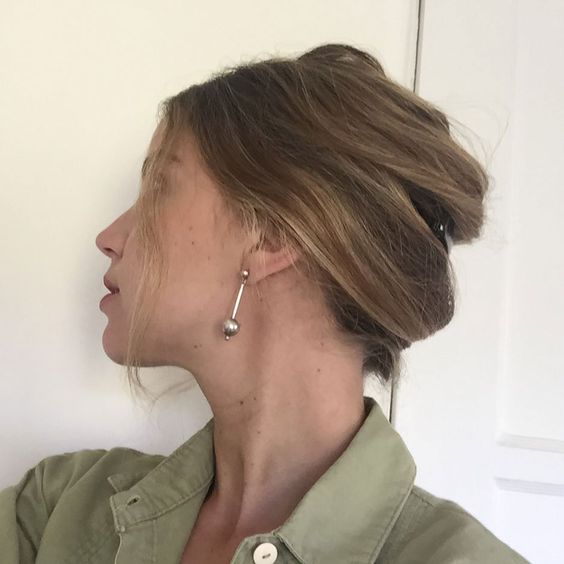 | image courtesy of @sophiebuhai |
The French twist is the chosen updo worn by the chicest women we know.
This classically French hairstyle is the simplest way to add a touch of sophistication to your look. The shop girls regularly wear their hair in this style so I asked them to share their favorite clips and pins for securing their locks in a twist.
Keep reading to shop the edit.
| image courtesy of @collagevintage2 |
Shop our hair clip and pin edit:
Machete jump Box Clip in Blonde Tortoise