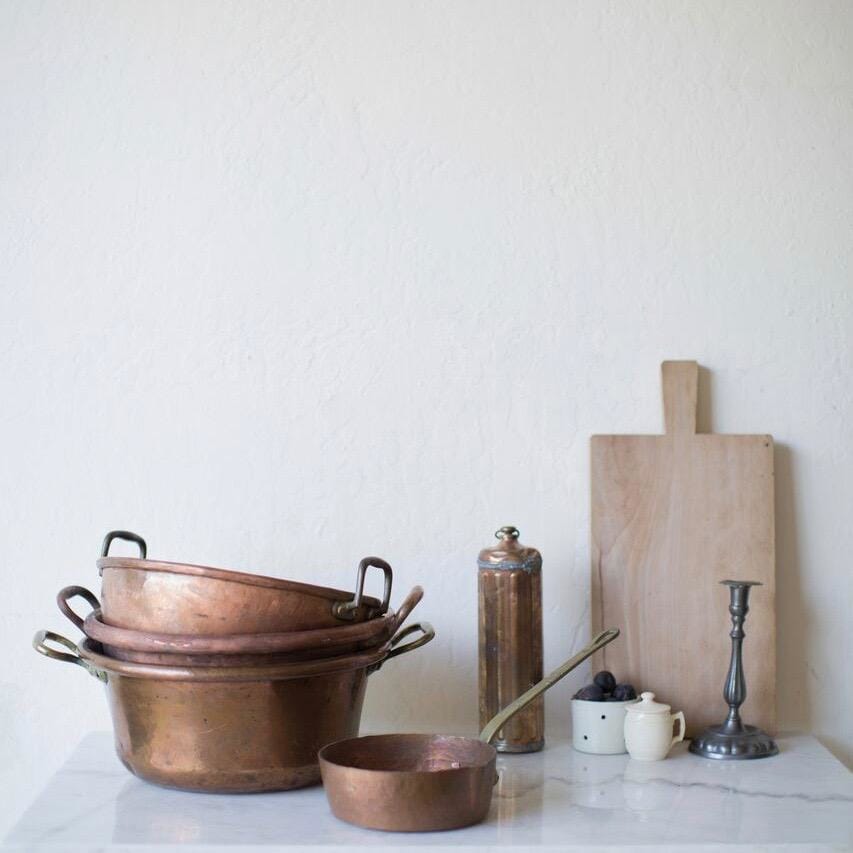 We don't like to admit it. But sometimes we get jealous. When we're visiting France and one of our friends invites us into her kitchen, and we see all the beautiful vintage containers, copper and wooden spoons, 100 year old cutting boards and monogrammed kitchen towels. And the stoneware crocks. Oh those beautiful stoneware crocks. We get jealous.
So as we've been known to do, we started collecting those beautiful things one by one, quietly and slowly, until we had enough to share.  
Now you can feast your eyes on some of the beautiful pieces in our French Kitchen collection. We're enamored. And inspired. And not so jealous anymore.  
Pair of Vintage Kitchen Towels