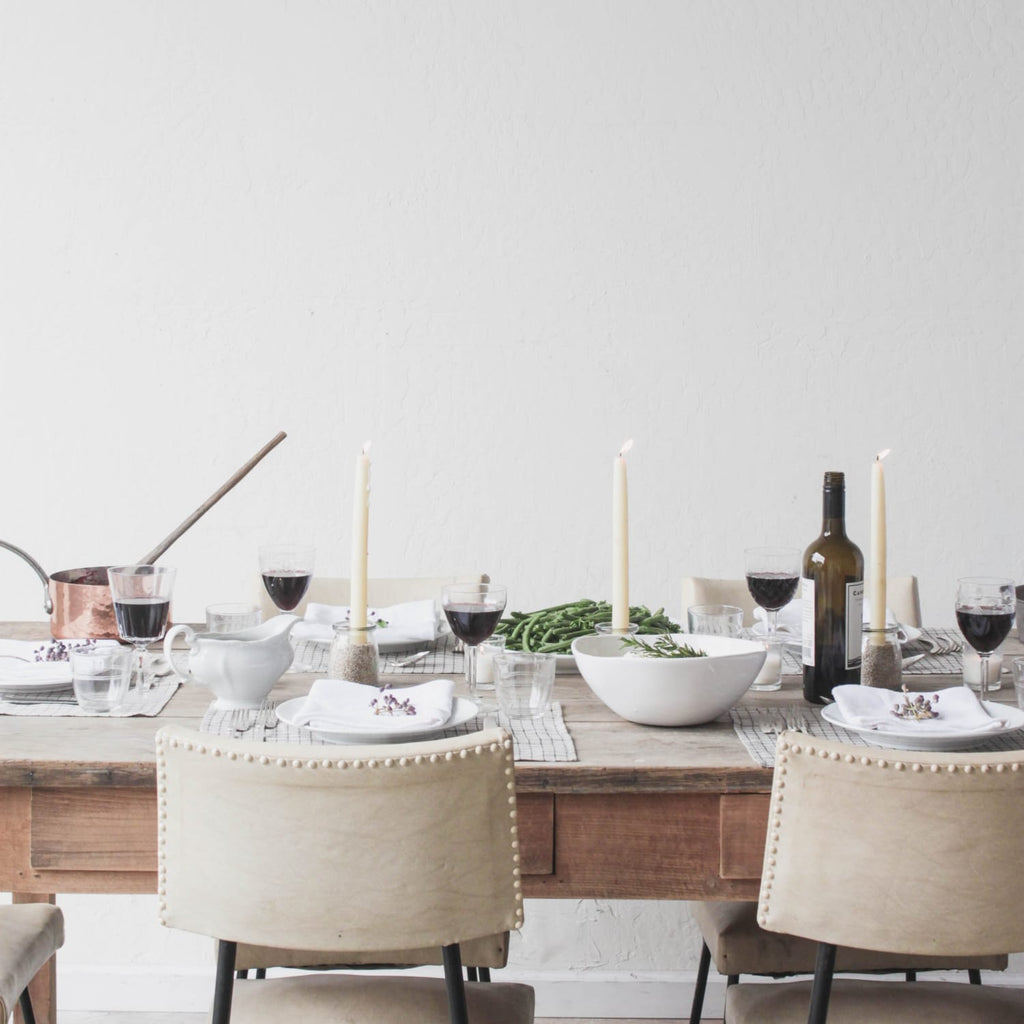 Elsie's Top 10 tips for the Holiday Table
Get your flowers the day before and make sure you have plenty of votives in your pantry.  Those are the things that always surprise you at the last minute.
Start with the color palette, then choose your dinner plate. Everything else will flow from there. 
Don't worry about matching your plates, glasses, chairs or flatware.  Make eclectic a style statement and borrow from your neighbors, your mom, whomever.  
Forks are always on the left.  How to remember? The word fork has four letters and so does the word left.  
If you're using tapers in your centerpiece, cut them down to 6" so your guests can see each other.  
Avoid using scented candles or flowers with fragrance on the table. You don't want any scents competing with your food.  
Don't feel pressured to press your tablecloth.  If you have a beautiful dining table, show it off!
If your table is more formal, give guests salt and pepper they can pass together.  One must never divorce the salt and pepper.  
Always get dressed before setting the table.  It's fun when guests arrive and you're still setting the table.  Not so fun when they arrive and you're still in your robe.
Lastly, 90% of what's going to allow you to enjoy yourself is going to happen before the big day.  Without driving yourself mad, plan ahead and much as you can, and don't be afraid to delegate.  
Simple + beautiful.  Our specialty.
Fête en Blanc | Inspiration for Your All White Table