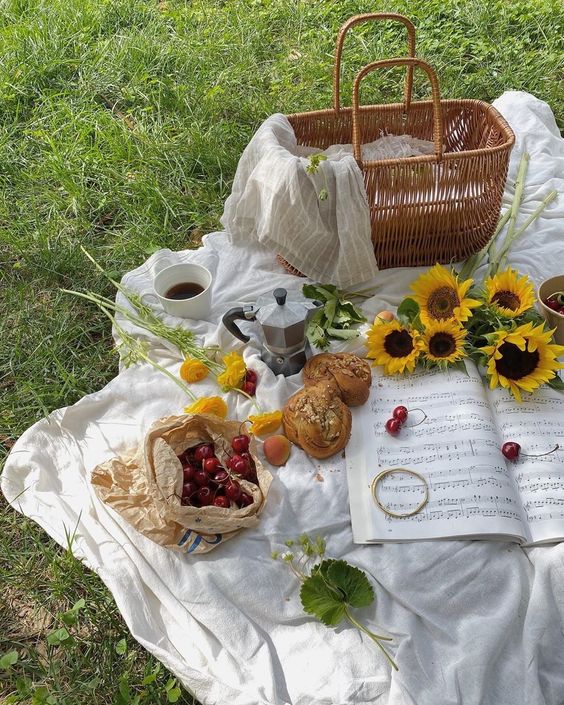 | image courtesy of tumblr |
Summer is my favorite season, and more specifically, August is my favorite month. First and foremost, it's my birthday month, but I mostly love that late summer, almost melancholy feeling in the air. We're clinging to the last bits of freedom and sunshine, but also looking forward to the chill of the fall. It passes slowly, but also way way too fast. Like my girl Taylor Swift says, August sipped away like a bottle of wine.
| image courtesy of pinterest |
To celebrate the end of my favorite season, I've compiled a few of my favorite summer recipes I've been making on repeat. These are best paired with an afternoon in the garden and a good book. Take a scroll and enjoy.
| image courtesy of twitter |
Also, I'd recommend this playlist for your soundtrack in the kitchen.
august x eg
| image courtesy of twitter |
Cucumber & Peach Salad with Herbs
via Kelly Mariani of Scribe Winery
Vinaigrette
Combine 1 shallot finely chopped, pinch of kosher salt, 1 lemon squeezed, and 2 tbsp of white wine vinegar.
Salad
Mix 2 pounds of chopped heirloom cucumbers, 1 chopped English cucumber, 2 pounds of yellow peaches, 1 tbsp lemon juice, 4 ounces of mild feta, freshly ground black pepper, and a handful of torn mint and basil leaves.
| image courtesy of healthy deliciousness |
Picnic Tomatoes
via Omar Tate of Honeysuckle
Season 2 pounds of heirloom tomatoes with salt and pepper. Spread each tomato with a thin layer of mayonnaise. Toss basil, oregano, and parsley in a small bowl. Spread over tomatoes and drizzle in oil.
| image courtesy of tumblr |
Peach Aperol Spritz
via Bon Appetit
Fill pitcher with sliced peaches.
Pour in 2 ounces of Aperol, 1/2 ounce of Averna amaro, and 1 bottle of chilled sparkling rosé. Add in 1 lemon and 1 orange sliced. Pour over ice and enjoy.
| image courtesy of pinterest |
Looking for more summery cocktail recipes? Check out some of these posts.