Guest Editor: Meet Jordan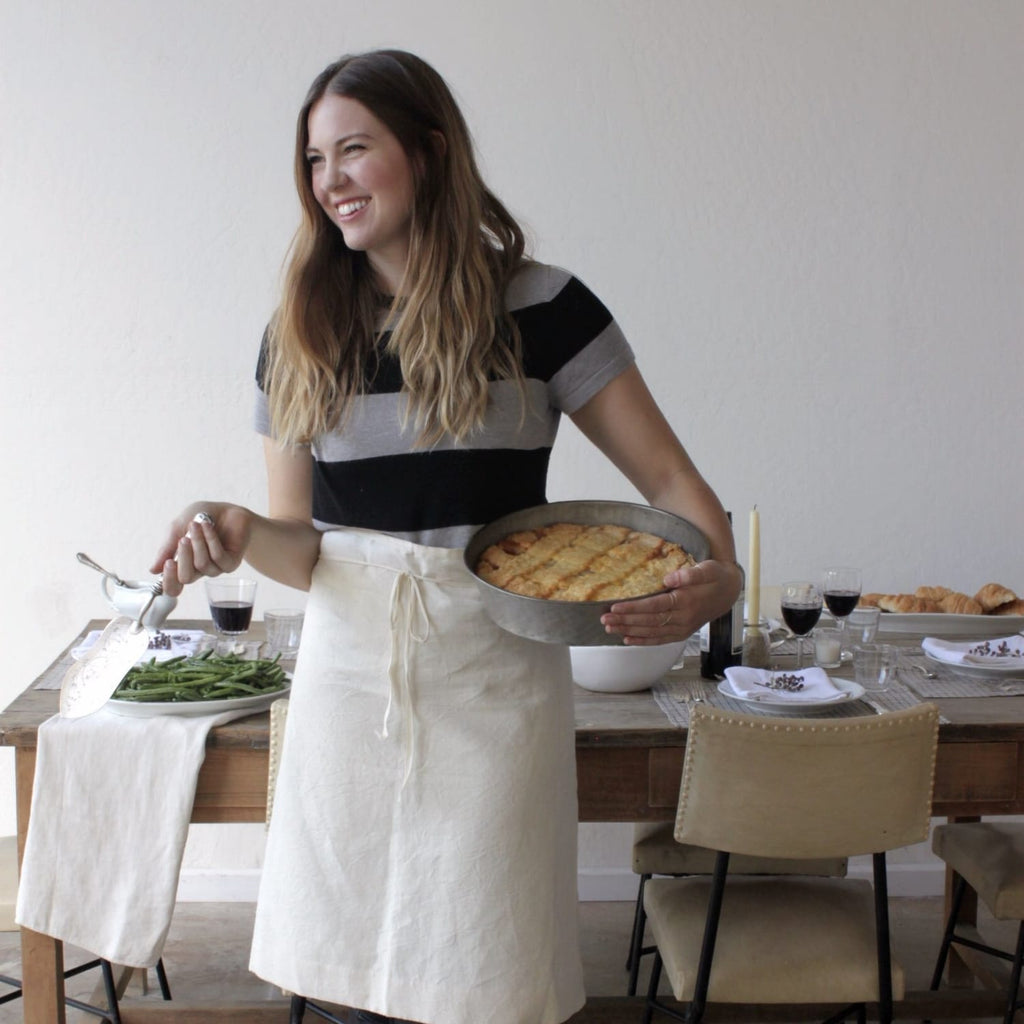 Family and friends are starting to arrive, the hustle and bustle in each city is present, and the oven is heating up for its biggest event of the season! In case you're feeling like you could use one or two more dishes to really wow your guests and make them feel extra special, Jordan is here to offer you some of her favorite recipes to add a few unique twists to your classic Thanksgiving menu.
So naturally, as you can probably guess, I like to put a lot of thought into my Thanksgiving menu. Of course there's a few classic family recipes and dishes that you can't kick to the curb (after all they've done for you over the years!), but every once in a while I like to mix up the menu by surprising guests with a seasonal, yet not-so-standard, trendy Fall dish. As someone who makes a hobby out of perusing Instagram food accounts and spends more money on her cookbooks than anything else, the list goes on and on for all the recipes I've tried or that I am still dying to taste test. But I exercised some restraint and decided to round up just "seven" of my favorites of the season for you to try!
First on the list is my favorite seasonal craft cocktail. I love to greet the guests and kick off the festivities with a delicious and celebratory beverage. My go-to is a Bourbon Apple Cider Mule made with the following recipe:
1 oz Bourbon 
1 oz Apple Cider
Cardamom Bitters
Ginger Beer 
Cinnamon Stick
Apple Slice
Fill up half of the cup of your choice (a copper mug makes it all the more enjoyable - if using a copper mug, place it in the freezer in advance) with ice and then add ginger beer until about 2/3 full. Add 1oz of bourbon and 1oz of apple cider. Fill the rest of the cup with the remaining ginger beer. Top with a dash of cardamom bitters. Stir and garnish with the cinnamon stick and an apple slice. Find a friend or family member and share a toast!
Next, time to grab some delicious appetizers…
These Prosciutto Wrapped Dates will absolutely melt in your mouth. This sweet and savory combination is hard to beat!
I can't get enough of persimmons this time of year. There's nothing quite like a bite of fresh fruit with locally produced cheese on a good piece of toast.
As we progress in the menu, the item that I feel is most interchangeable at Thanksgiving is the salad or "green" plate. Not that we all don't look forward to our veggies just as much as the other classics, but I think we're always looking for ways to serve up those greens in new and exciting ways.
This Blood Orange and Roasted Beets with Yogurt, Tarragon, and Hazelnuts "salad" takes the term to a whole other level. Athena Calderone of EyeSwoon does it again with this absolutely exquisite combination of flavors. 
Next up is this light and flavorful Shaved Brussel Sprouts Salad with Pine Nuts and Olives. A simple, fresh and delicious welcomed break from the rest of the heavy dishes on the table. 
I'll skip over the main entrees and get right to the most important recipes of the whole meal: the desserts! I couldn't settle on just one, so I included two of my favorite new twists on the classic pumpkin pie.
This Pumpkin Cheesecake with a Gingersnap Crust is what all of my dreams are made of. Don't worry, I won't tell if it doesn't make it out of the kitchen to the table.
Lastly, but certainly not least, is this Maple Bourbon Pumpkin Tart with Toasted Pepitas and Buckwheat that changed the game of Pumpkin Pie forever. Trust me, once you go maple bourbon, you'll never go back. Also, a great way to double up on ingredients if you choose to include the Apple Cider mules. 
Hope you discovered a new recipe or two and are as hungry as I am to finish up your menu, shop for the groceries and start cooking up a delicious and memorable spread for your beloved family and friends. They'll be thanking you for years to come ;) 
Happy Holidays! 
Xx
Jordan
For more recipes, take a look at these posts >