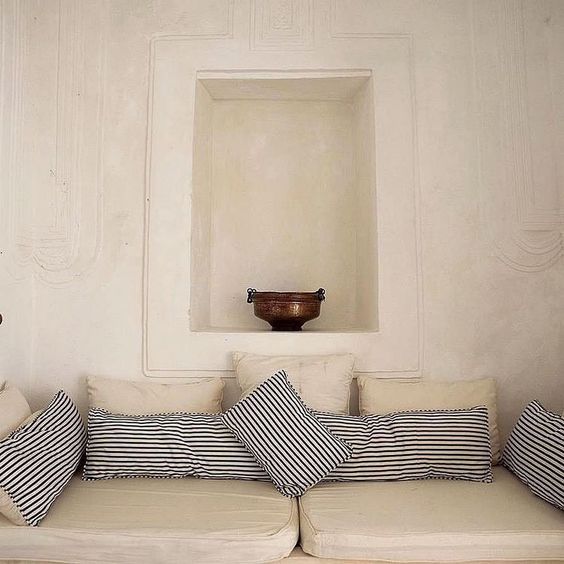 | image courtesy of Bungalow Classic |
We're big fans of the decorative pillow, but also know that there is a fine line between well appointed and over done.
A thoughtfully curated edit of decorative pillow covers will add a pretty touch of softness to any room. The most beautifully layered spaces always include a few accent pillows to create a welcoming space that invites you to settle in and lounge comfortably.
We love the spaces below and will be referencing these inspiration photos as we curate our collection of accent pillows for fall. Take a peek and then head to our online shop to view our full collection of textiles.
| image courtesy of Mad About the House |