Our Favorite Cocktails and Elixirs for Fall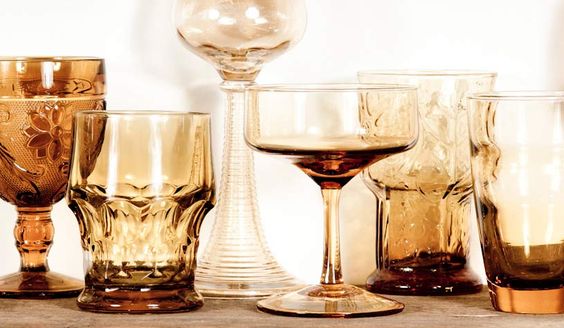 | image courtesy of pinterest |
Fall feels like a nice time to experiment a little behind the bar and try some new, heavier cocktails (or mocktails).  
By process of trial and error, we've found some new favorites for the season.
| image courtesy of jojotastic |
The Black Manhattan
2.5 oz Rye
1 oz. Amaro
dash of aromatic bitters
dash of orange bitters
orange peel for garnish
ice
Combine ingredients and stir with ice.  Garnish with orange peel. 
The Brow Burner
For the Ginger and Peppercorn Simple Syrup
1
1
⁄
2
cups filtered water
4 oz. ginger, thinly sliced
1 tbsp. whole black peppercorns
For the Cocktail
2 oz. whiskey
1⁄4 oz. spiced whiskey liqueur, like Drambuie
1⁄2 oz. infused syrup
1 strip fresh orange zest, for garnish
Instructions
Make the syrup: Combine the water, sugar, ginger, and peppercorns in a saucepan over medium-high heat. Bring to a simmer, stirring to dissolve sugar. Turn the heat down and keep the mixture at a gentle simmer for 30 minutes. Remove from heat and let cool to room temperature. Strain the mixture into a jar or bottle. The syrup will keep, refrigerated, for 2-3 weeks.
Make the cocktail: Combine the whiskey, Drambuie, ½ oz. infused syrup, and bitters over ice in a mixing glass. Stir until the glass is frosted, and strain into a martini or coupe glass. Pinch the outside of the orange zest and wave it over a flame for several seconds. Squeeze zest sharply to release the citrus oils and surge the flame. Gently circle the caramelized side of the zest around the rim of the glass and float atop the surface of the cocktail.
Boulevardier
1 oz. bourbon
1 oz. Campari*
1 oz. sweet vermouth
Lemon twist
Combine the whiskey, Campari, and sweet vermouth in a pint glass or shaker tin. Top with ice and stir for about 10-20 seconds. Strain into a cocktail glass. This cocktail can be served up, but if you'd like it on the rocks, top with a few large ice cubes. Garnish with a lemon twist.
| image courtesy of food & wine |
Turmeric Elixir
1 cup unsweetened coconut milk
1 teaspoon chopped fresh ginger
1 teaspoon coconut oil
2 tablespoons chopped fresh turmeric
1 teaspoon gound turmeric
1 1/2 cups coconut water
1 1/2 cups almond milk
8 green cardamom pods
 
Raw honey, for serving (optional)
In a blender, combine the coconut milk, ginger, coconut oil and the fresh and ground turmeric. Blend at medium speed for 2 minutes. Pour into a saucepan and add the coconut water, almond milk, cardamom and salt and pepper. Bring to a simmer over moderate heat. Remove from the heat and let steep for 10 minutes, then strain. Reheat and serve with honey, if desired. 
| image courtesy of marnie rae |
Vanilla Fig Martini
2 tablespoons fig jam
¼ cup fresh lemon juice
2 tablespoons honey
 8 ounces cream soda
10 dashes vanilla bitters
Optional garnish: fresh fig slices and lemon twist
To a cocktail shaker add the fig jam, lemon juice, and honey.
Add lots of ice and shake vigorously.
Strain into martini glasses.
Top each martini glass with 4 ounces cream soda and 5 dashes vanilla bitters, each.
Garnish with a fresh fig slice and lemon twist.
Take a peek at more favorite bar posts>
Our Favorite Non-alcoholic Elixirs
Pop!  Our Favorite Champagnes and Sparkling Wines