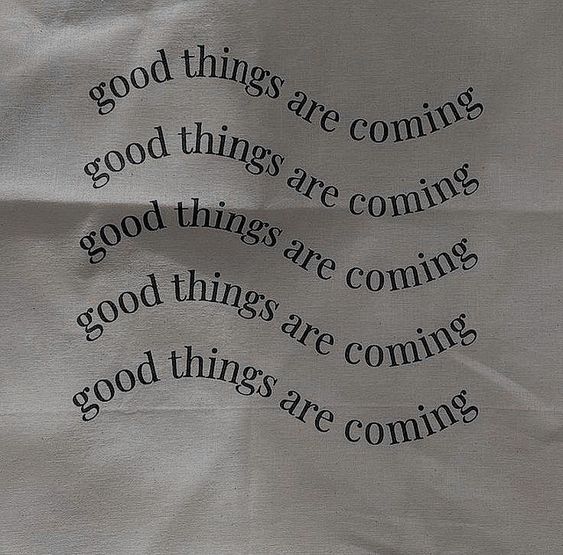 | image courtesy of @valeriaccast |
One of the many things that makes Elsie Green a nice place to work -- we all possess a growth mindset.  We're always reading new books, learning new skills, and challenging ourselves in new ways.  Around October we start talking about our resolutions for the next year and share them with each other.  This year marks the seventh year we've shared them with all of you.  Sometimes with manifestation and a supportive group around you, you can  surprise yourself.
| image courtesy of @alilabelle |
Keep reading for a few of our intentions and hopes for 2023.
Laurie
Rather than make a long list of resolutions, I like to choose a word to guide me throughout the year.  For 2023, I've chosen joy.
I'd like to find a bit of joy in each day, each week, each month of the year. And when I feel myself being overwhelmed, I'd like to practice bringing myself back to joy and gratitude. I want to celebrate my health. I want to celebrate the wonderful people in my life. I want to remember to find joy in a job that brings new experiences and new people to me every day. I want to find joy in sharing my good fortune with others. 
JP

This year I'd like to focus on all of the things in my life that I have to be grateful for. My word for 2023 is "gratitude."
Kelsey
For 2023, my theme for the year is going to center around financial health. as an extra nice christmas gift to myself, i bought a house! it closes in the new year and i can't think of a better way to kick off a new year. i am excited to focus on a few financial goals that i have and really concentrating on the nitty gritty to set myself up for retirement (does this make me sound old? Because I am okay with that ha!).
And as always I have a reading goal. Last year I read 92 books so next year let's make it an even 100.
Sepi
I've decided that for the upcoming year I'd like to continue to focus on the work that I began in 2022. My focus will remain on practicing consistency, especially in the areas where I've noticed that this practice has had an impactful and positive effect on my life.
I'd also like to continue the reminder to myself that "a lot can be extracted from less."
Sarah
I am looking forward to embracing the New Year more this year than any other. A fresh start feels so refreshing. However, rather than making resolutions, I prefer to make New Years Intentions. My 2023 intention is to say yes to as many experiences that come my way that I can possibly say yes to. I want to collect as many memories as possible.
Alena
Last year brought so many wonderful memories, but also moments when I felt my world turned upside down. All in all, I'm grateful for all of it, the ability to handle these changes with grace, and the lesson that I need to check in with myself more often.
I'm looking forward to embracing this New Year more than any other before and exploring what brings me joy!