Everything Yet Nothing to Wear | Capsule Wardrobe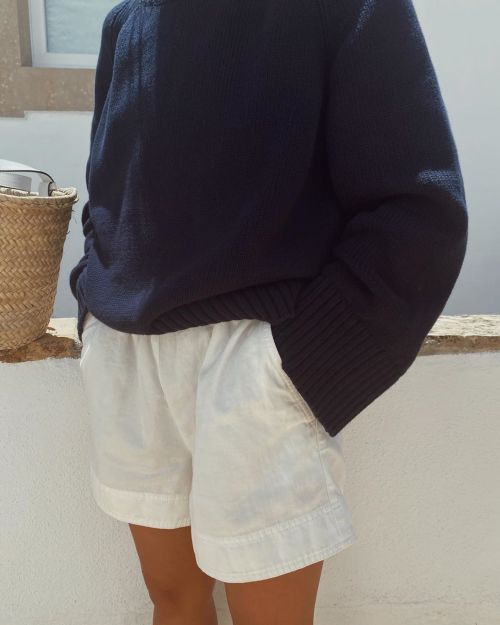 | image courtesy of we heart it |
When I get in a fashion rut, I like to go back to basics. I often get stumped when I have too many options and start overthinking. I can fall victim to the classic paradox of a closet full of clothes and nothing to wear.
| image courtesy of stacked shelves |
This spring, to combat my usual between-seasons rut, I'm spending the month of April selecting from a 20 piece capsule wardrobe. I'm hoping this will remind me how many pieces I love in my closet, and help me let go of all the things I don't love quite as much. 
| image courtesy of who what wear |
If you've ever thought about a capsule wardrobe experiment, take this as a sign. Use this list as inspiration to revamp your collection of basics, or to pull all your favorites out to recenter yourself on what you already own.
| image courtesy of eslamoda |
Tops
Jungmaven Cropped Ojai Tee in Black
Jungmaven Cropped Ojai Tee in Washed White
Everlane Silky Cotton Relaxed Shirt in Off White
Quince Washable Silk Camisole in Black
| image courtesy of harpers bazaar |
Layers
Jenni Kayne Cashmere Cocoon Cardigan in Black
Madewell Men's Denim Chore Jacket
Madewell Leather Jacket in Dried Cedar
| image courtesy of pinterest |
Pants
Madewell Perfect Vintage Wide Leg Jean
Everlane 90s Cheeky Jean in Washed Black
Madewell Perfect Vintage White Workwear Pants
Women's Way High Plaid Drape Pant
In Bed Store Linen Pants in White
| image courtesy of style du monde |
Dresses
Quince Washable Silk Slip Dress in Black
Reformation Florence Skirt in Oatmeal
| image courtesy of pinterest |
Shoes
Chuck Taylor Classic High Tops in Ivory
Drogheria Crivellini Mary Janes in Black
K Jacques Epicure Sandals in Natural
Birkenstock Arizona Sandals in White
| image courtesy of pop sugar |