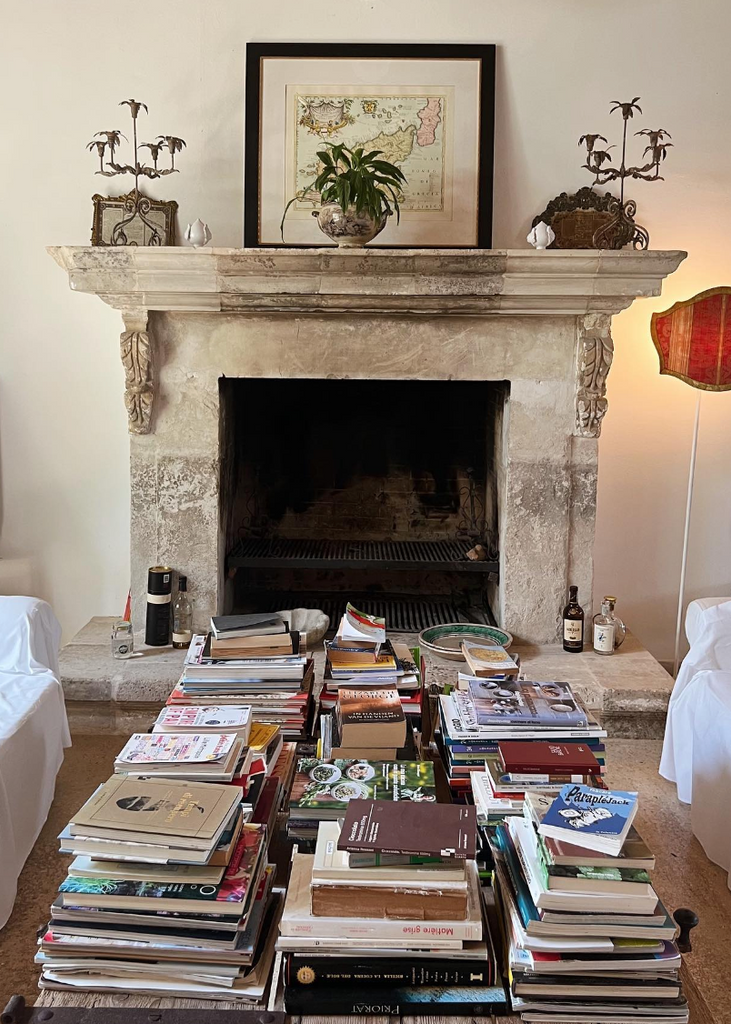 | image courtesy of @portersimmons |
One can never have too many books.
One of my favorite weekend activities is a visit to Green Apple Books in San Francisco, where I like to spend time getting lost in the shelves of their used art, photography, and design books. I always take my time and allow myself to move slowly from shelf to shelf; it's become a leisurely and somewhat meditative pastime for me. A simple pleasure I love to indulge in. I also always make sure to pop into a local book shop or two on every visit to a new city(stay tuned for a list of my favorite book shops from around the world).
Over the years, I've amassed a collection of books that are displayed on our coffee table and in stacks anywhere I can find space throughout our apartment. Not only are they beautiful to look at and fun to page through for inspiration, but they're also reminders of cherished memories from past travels. They've become some of my most treasured items in our home. I am a collector after all.
Reference the inspiration images below for styling books throughout your home and then take a peek at the Elsie Green Librairie to start your own collection.
| image courtesy of home style | 
Start your collection.
More musings from the Elsie Green team:
Laurie's All Time Favorite Books
Start your Design Book Collection