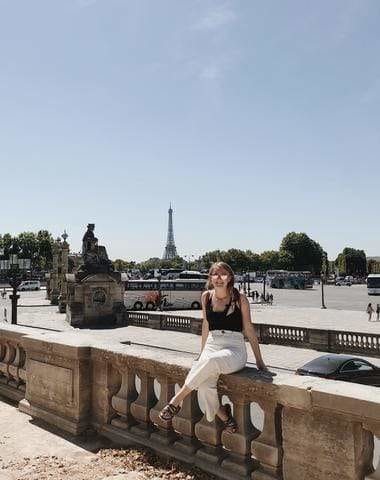 Each member of the Elsie Green team has beautiful taste, and each is an avid Elsie Green shopper.  Read on for Katie's 2020 gift edit of her favorites past and present.  
Your favorite Elsie Green gift to give
I have a Good Morning Beautiful  mug that makes me feel so good when I use it.  I want to give one to my cousin Isabella so she can think of me each morning.
A nice gift for yourself
Our Petite Pickling Jar.  Especially now that I am doing school from home, I like to keep flowers in it on my desk.  
The best Elsie Green gift you've ever received
My mom gave me a washed linen duvet cover  for my bed last year and I love it.  It's so light in the summer and warm and cozy in the winter. 
The gift you can't wait to give because you know it's absolutely perfect
Our Round Moroccan Tote .  My brother and I want to give one to my sister for Christmas and I know she'll love it. 
Sometimes one has a favorite gift that's not from Elsie Green.  What's yours? 
I know this is supposed to be a gift to give someone else, but I really want the Doc Martens Chelsea Boots for myself this year.  For my friends, I'm going to give Glossier's Body Hero Exfoliating Soap this year.