From the Archive | The Perfect White Tee...For Your Home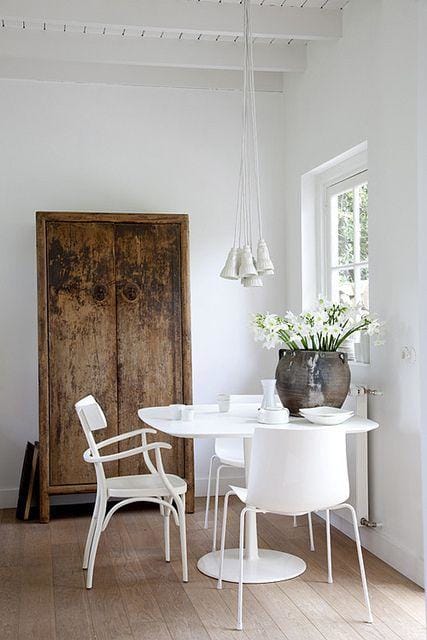 That one perfect top, a comfy white tee or a classic crisp button down. Every time you put it on you feel amazing, you look chic, and it was all so easy!   There are pieces in your decorating repertoire that give  you that same effortless perfection.  Alone, a fantastic piece, layered together, even better.  
White walls, white textiles, white china. But there's a balancing act to perform. Too much white can feel cold or overly bright. The secret is shades of white and just the right rustic accent. Something worn with age that delivers just enough charm to give your space warmth.
|via|
|via|
|via|
|via|
Ode to Neutrals I Not Quite White Edition
Vintage White China Plates and Bowls