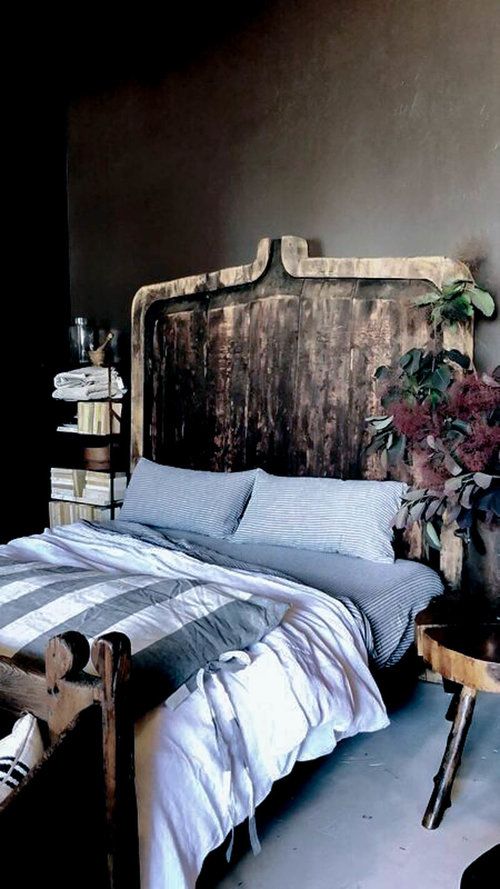 Mastering the art of bed making is simple but it can go a long way. In our years of experience, this is what we have learned : 
Always start with a mattress topper. Trust us, a little extra cushion does wonders for your sleep. 
Then pull out your favourite sheet set. We tend to opt for linen sets but the choice is yours. 
Take your fitted sheet and put it around the top corners of your mattress, then pull it down and around the bottom corners making sure it is smooth and even.
Then lay your flat sheet over your mattress, ensuring that it is centered and doesn't drag on either side. If it has a pattern, make sure to lay the pattern face down. Tuck the bottom of the flat sheet under the mattress and then around the sides, leaving 12-18 inches untucked near the top of the bed so that it can be folded over later. Although having a flat sheet is a little extra work, it's nice to have in summer nights that get too hot for the duvet or winter nights for a little extra warmth. 
I via I
Now for the duvet. Take your duvet cover and turn it inside out with your hands on the inside, top corners. Grab the top corners of the duvet, with your hands still in the cover, and then flip it over. Shake the duvet until the cover falls and fits over the whole cover, then depending on your cover, button or zip the bottom to secure it. 
Evenly place the duvet over the flat sheet, folding the top of the flat sheet over both of them. 
Put your sleeping pillows in their cases, fluff them and prop them up against the headboard. We like to use four. Two on each side of the bed. 
Then, if you wish to, decorate with 2-3 throw pillows, or a folded blanket at the foot of your bed. and Voila!  
I via I