Eat, Drink & Be Merry | Upgrade Your Classic Holiday Beverages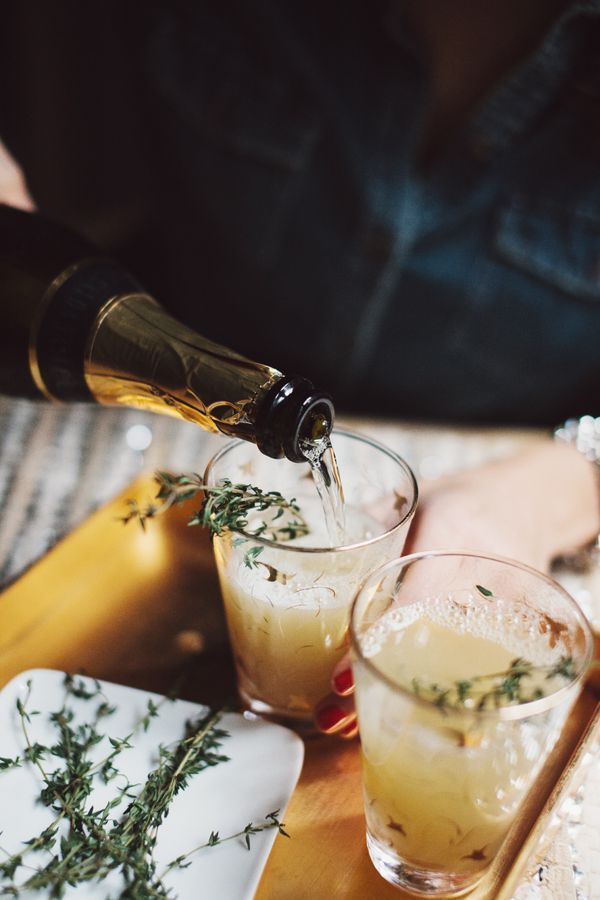 | image courtesy of sugar and charm |
One of the best parts of the holidays is tradition. My family loves doing those little things we look forward to every year: putting our baby shoes on the tree, opening our jingle jammies on Christmas eve, and drinking Bailey's while rewatching our Furber family classic movies.
|via|
My mother and I especially love cozy holiday beverages, because they always set the mood. Every year, we attempt to improve upon our classic recipes, with varying degrees of success. But, just for you, I've compiled a list of our very favorite holiday beverages here.
Take a scroll, and thank us later when you're kicked back with one of these elixirs and your 10th rewatch of The Holiday this season.
| image courtesy of slow north |
The Holiday Spritz
We love this wintery take on our favorite year-round beverage, the Aperol Spritz.
1 part apple cider
1 part sparkling cider
1 part prosecco
Garnish with rosemary & pomegranate seeds
| image courtesy of building our story |
Spiked Hot Chocolate
This toasty drink always makes me think of my hometown tree lighting. It's cozy, warm, and the perfect thing to take the edge off while you run into people from high school.
1 cup hot chocolate
Splash of Bailey's
Peppermint whipped cream
| image courtesy of building our story |
Iced Eggnog Latte
This little concoction is meant to sipped while opening presents in your Jingle Jammies on Christmas morning.
2 shots espresso
Splash of eggnog
Splash of peppermint mocha coffee creamer
| image courtesy of building our story |
 Hot & Spicy Cider
I used to drink apple cider in Sun Valley, Idaho after skiing with my family all the time, and this is just a grown-up version of that.
Hot apple cider
Splash of cinnamon whiskey
Stir with a cinnamon stick