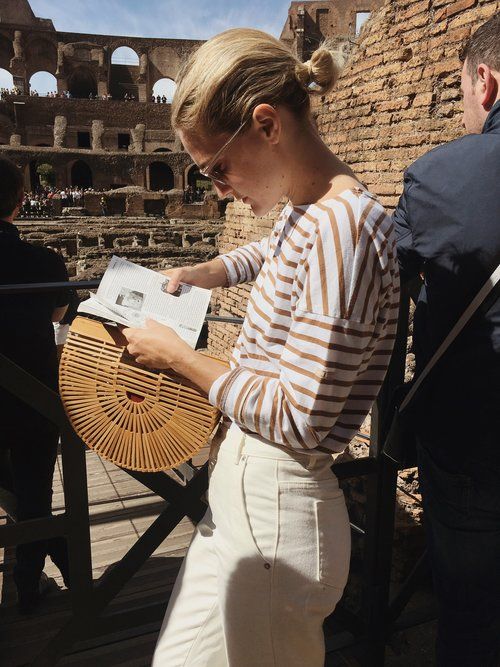 | image courtesy of pinterest |
One of my longest-standing debates with my little sister is over the power of the handbag. She leaves the house holding her keys, phone, wallet, and everything else she needs just in her hands and pockets. I, on the other hand, have been a handbag girl since I was 13.
| image courtesy of mademoiselle o'lantern |
When you invest in high quality handbags in timeless silhouettes, you can have them forever. Personally, I stick to neutrals, reds, and my personal favorite for spring: straw.
| image courtesy of comer blog aramar |
This spring, I'm mixing my collection of classics with some on-trend pieces. Now all I need is a book and a bottle of rosé, and I'm ready to take myself on a date to Prospect Park.
| image courtesy of pinterest |
| image courtesy of le dressing ideal |
| image courtesy of tumblr |
| image courtesy of rg proprio |
| image courtesy of tumblr |
Shop our Faves
Madewell Knotted Crossbody Bag in Fresh Chili
Clare V Pot de Miel in Black & Natural Checker
 Clare V Foldover Clutch with Tabs in Tan Rattan
LL Bean Open Top Tote in Dark Green
Anthropologie Tallulah Satchel
Madewell Abroad Mini Tote in Dark Toffee