Gimme Shelter | The Summer Hat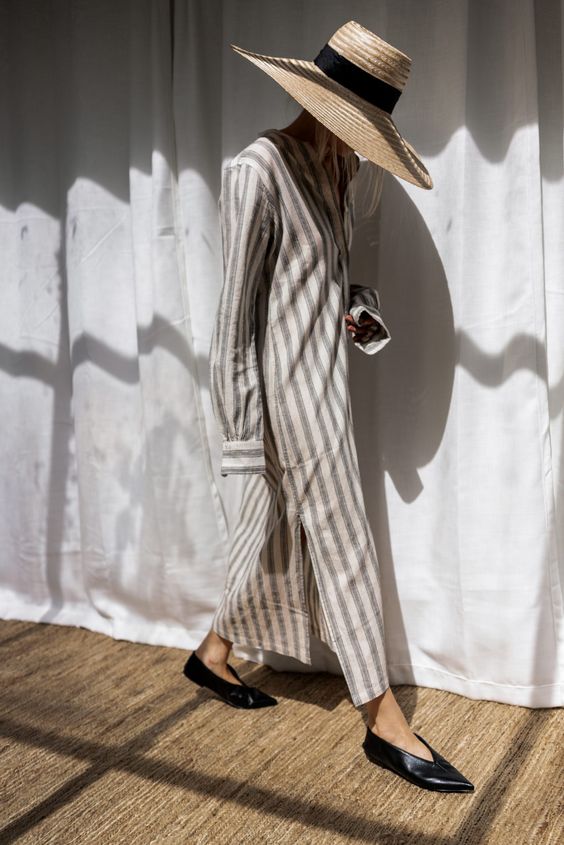 | image courtesy of FIGTNY |

| image courtesy of Pinterest |
 Whether you are on one of those enviable European summer getaways or planning a staycation in your own wonderful locale, one thing that we are all chasing is summer shade. 
The warm sunny rays are risky business for our skin, and the sunniest days call for full sun protection: SPF, sunglasses and a summer hat are the winning combo. The summer hat just happens to be my favorite summer accessory. 
Everyone's seasonal must-have hat can take you from the beach, to walking the city, to backyard pool hangs, patio brunches with friends and back again. There are a myriad of choices for all face shapes and all ensembles. And for the real magic touch, the best of the best are packable and do not lose their shape, which means your every day style won't get compromised when you leave on a jet plane. 
After all, your own personal best asset is your face, and there is nothing better to frame it with than a perfectly chosen hat.
Summer-time is no time to let the sunshine ruin your parade. I've got you covered for all of your summer moments with a round-up of my favorite hats, and the looks that inspired me. Follow along below!
| image courtesy of Girl Shares Tips |
Shop My Favorite Summer Hats:
For more musings about fashion and style from the EG team:
Meet Mary Jane | The Shoe of the Season
Game Set Match | The Matched Summer Set
Trend Spotting | Athletic Shorts