Friendsgiving | Our Italian-inspired Menu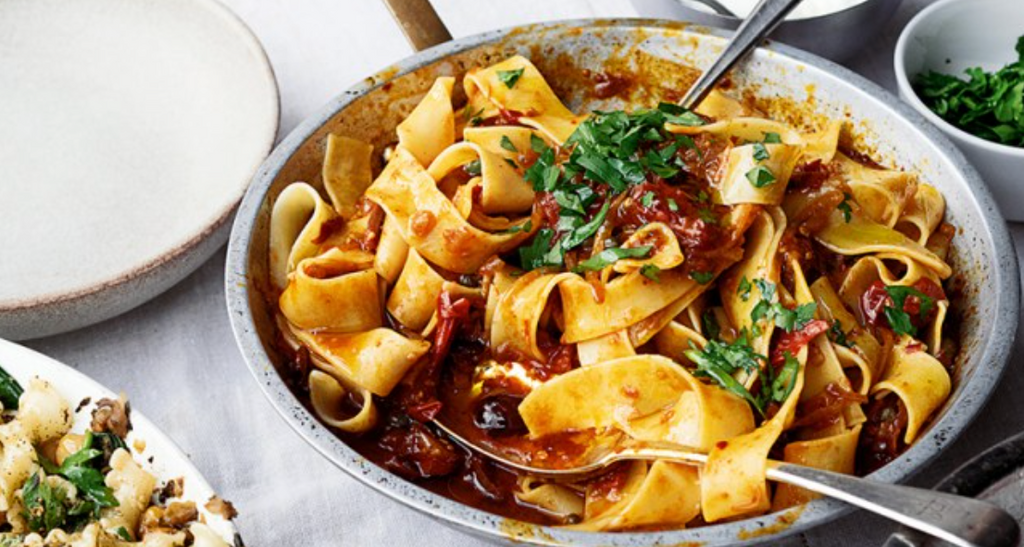 | image courtesy of ottolenghi |
| image courtesy of pinterest |
When we were crafting a Friendsgiving menu this year, Italian felt right.  It's easy, delicious, and perfect for a crowd.  We turned to our favorite source Ottolenghi for inspiration.   
Figs with Young Pecorino and Honey
Pappardelle with Rose Harissa, Black Olives and Capers
A fresh baguette with salted butter.  If you'd like to bake your baguettes, this is a nice recipe.  We will be visiting our local bakery for ours.  
| image courtesy of lions bread |