Fête en Blanc | Fashion Inspiration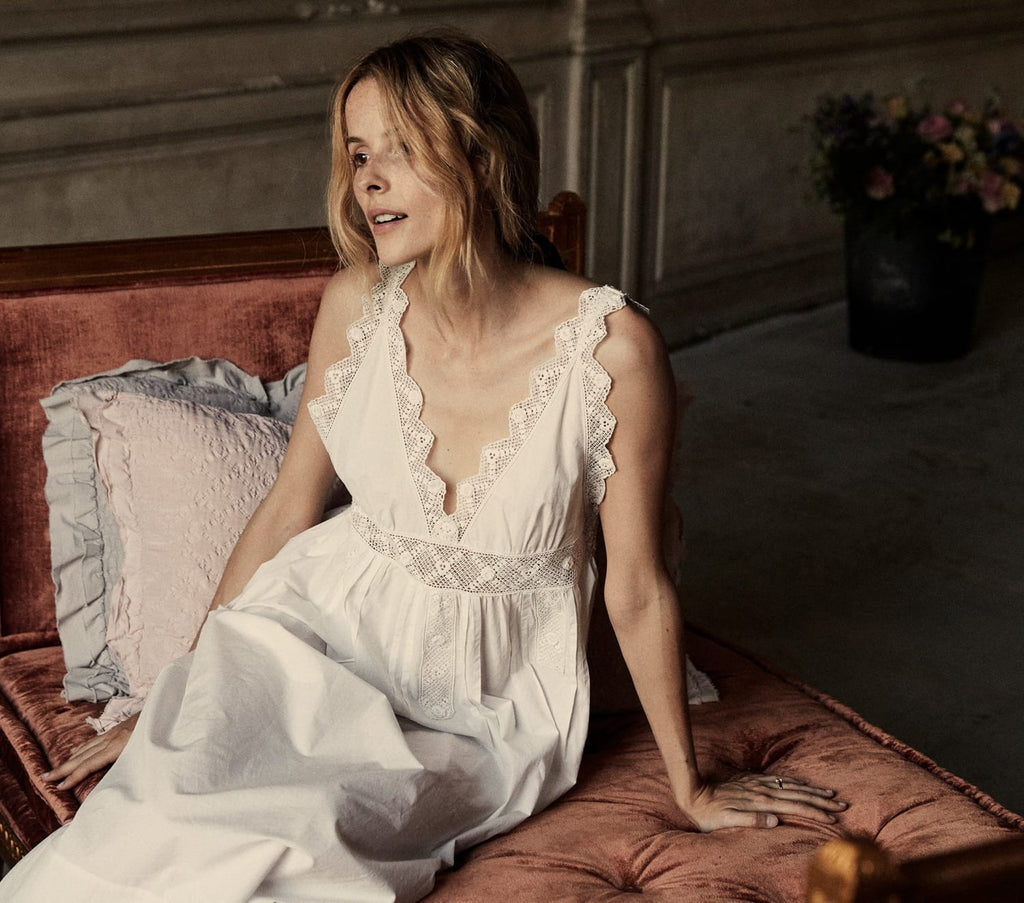 When was the last time you felt excited to dress up for a special occasion? I must admit, after months of quarantining, I'm starting to feel nostalgic for simple pleasures like grabbing cocktails with a friend, or date night at a local favorite with my husband. I especially miss the feeling of slipping on a chic outfit, dabbing a hint of the perfect shade of red on my lips and indulging in a brief moment of vanity with a last look in the mirror before stepping out. With the romance of the holiday season upon us, we're contemplating ways to create these magical moments at home.
If you also find yourself feeling nostalgic and in need of a little magic, join us in hosting an intimate Fête en Blanc at home. We've put together a playlist, selected a champagne cocktail to serve, and crafted a simple fuss free menu. 
But what to wear?
To keep with tradition we'll be wearing white, but to keep with the times we'll be keeping it comfortable. This year we think flowing nightgowns or silky slip dresses would serve as suitable attire for a Féte en Blanc at home. 
Don't fuss too much with accessories and overly styling for the evening. A hint of the perfect red lipstick, a swipe of black eyeliner, and a dab of blush on the cheeks is really all you'll need.
All images via Doen
Ten looks to consider for your Fête en Blanc at home:
Looking for a little more inspiration for your Fête en Blanc?