Farmer's Market Saturdays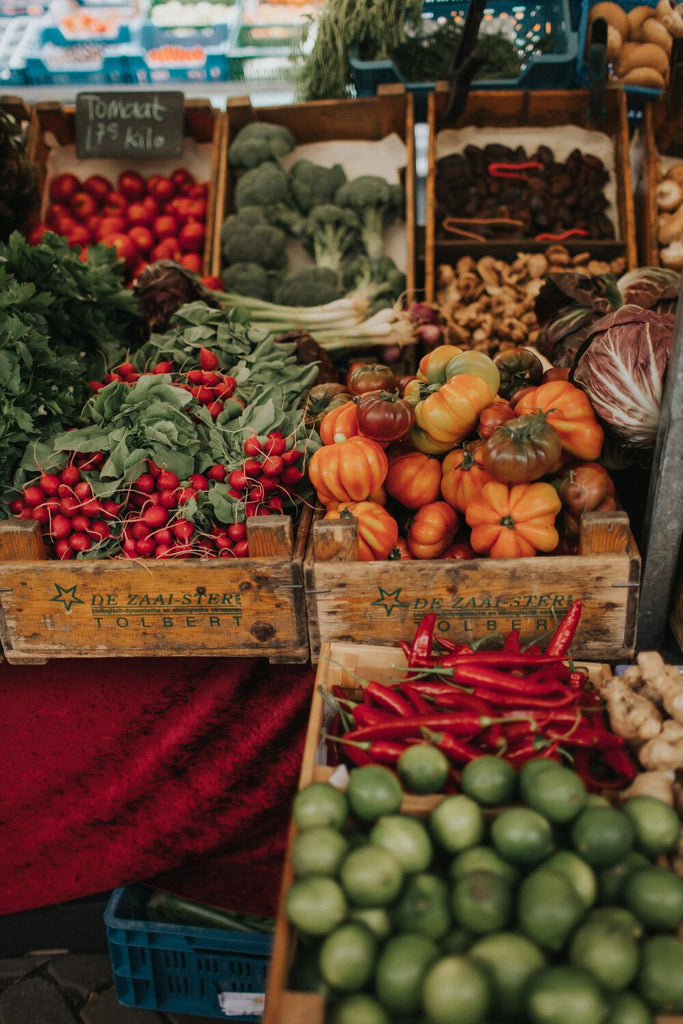 | image courtesy of stephanie archer |
There's almost no better way to spend a Saturday morning than walking around the local farmer's market and filling up a big Moroccan basket with your fresh finds. We love to grab coffee at our favorite local café, put on a cozy sweater, and explore the market with our loved ones.
| image courtesy of vsco |
To make the most of this season, we've compiled this guide for what's in season when. Take this list with you to the market, make your Thanksgiving menu, and enjoy.
| image courtesy of tumblr |
Fruit
Apples
Cranberries
Ginger
Pears
Raspberries
| image courtesy of herzstuck |
Veggies
Pumpkins
Potatoes
Onions
Sweet Potatoes
Winter Squash
Radishes
Turnips
| image courtesy of rachel phipps |
Other Autumn Must-Haves
Local Honey
Mixed Nuts
Apple Cider
Fresh Eggs
Cinnamon
Kettle Corn
Locally Grown Loose Leaf Tea