Erin Heimstra's Gift Edit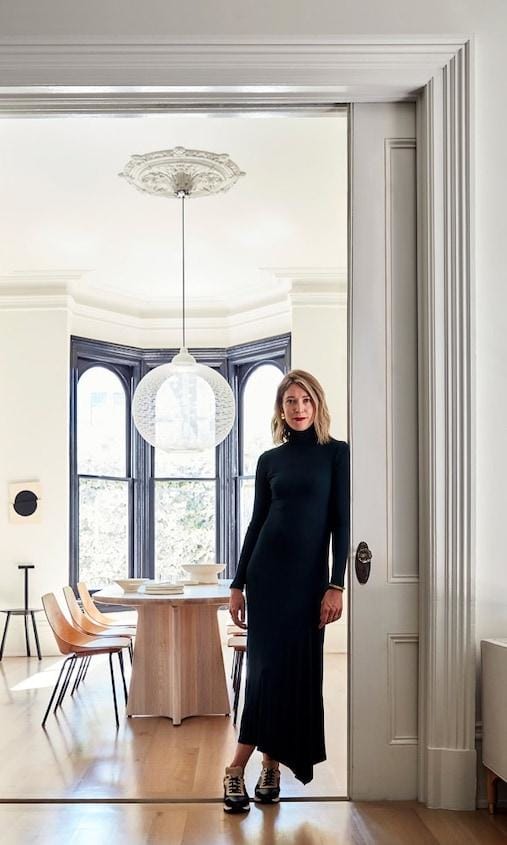 |via|
We don't mean to brag, but we think our friends have beautiful taste.   
Erin Heimstra, editor of Apartment 34  and designer of her well-known restored 1850's Victorian, has an urban sophistication that we think is the coolest.   She gave us her top picks from our Elsie Green collection that have just the right dash of style she looks  for when buying for someone special.  
Your favorite Elsie Green gift to give
These hand carved Moroccan spoons are so chic.  And I love their origin story:  they're carved in the souk in Marrakech from the branches of lemon trees that have stopped bearing fruit.  After spending so many years bringing my Victorian back to life, I appreciate anything that makes something useful again.  
A nice gift for yourself
I love this hand made platter in pretty shades of neutrals.  It's hand signed by the artist on the back like a little piece of art.  
The best Elsie Green gift you've ever received
I really love these vintage Willy Guhl planters for the house.  They're beautiful outside, but also lovely on the floor with magazines.  The scale and the simple shape are just so perfect.  
The gift you can't wait to give because you know it's absolutely perfect
I can think of so many friends who would love these vintage champagne coupes.